Yodel Tracking
Yodel is a private courier company that specializes in service delivery in the United Kingdom. It was founded in 2008 as a Home Delivery Network and the Headquarters is Liverpool-England.


Customer Service Telephone: 0344 755 0117
Yodel Customer Care working Hours
08:00am – 7:00pm (Monday – Friday)
09:00am – 1:00pm (Saturdays)


Yodel Tracking Number | Yodel Parcel
The Yodel tracking number consists of up to 20 characters (digits and letters) with the least having 8. The number length depends on the type of service in use.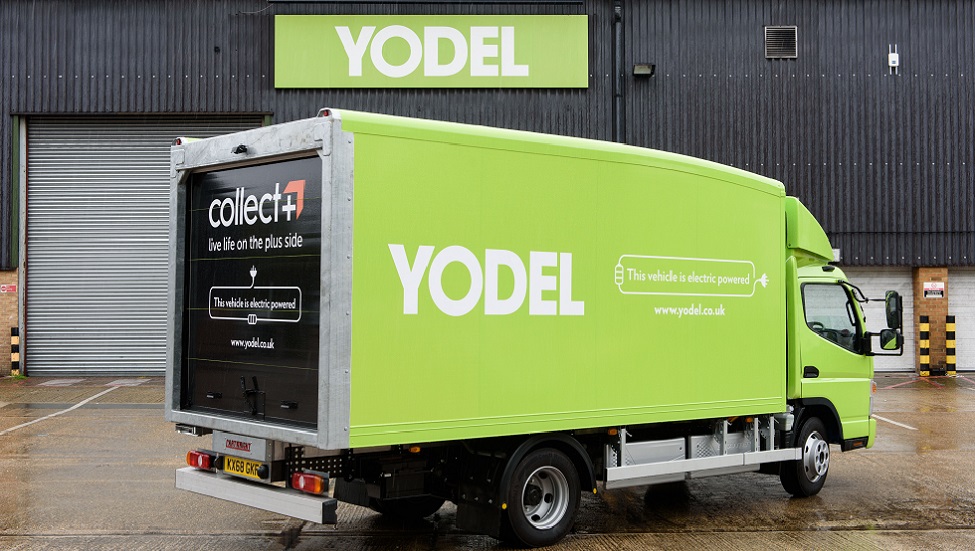 Yodel Delivery Tracking
The courier provides different delivery services allowing you to choose that which will serve you best. The company through its UK deliveries has experienced tremendous growth extending its services to Isle of Man, Channels Islands, and the Republic of Ireland. Here are some of the services you will find in Yodel Company.
Yodel Inflight
Yodel Xpect
Yodel Xpress
Yodel Xperience
Yodel Xpert
The Yodel Offshore
1. Yodel Inflight
This service gives you the liberty to take full charge of the delivery process including making delivery changes for your convenience. Below are the key features of the Inflight service.
Delivery address change – You can change/amend the local delivery address by providing the right alternative address.

Real-time parcel tracking – Track your parcel through an online map with convenience.

Delivery/transit liability for the Pay on Delivery service.

Neighbor drop-off option – Indicate your preferred neighbor for parcel drop off in case nobody's home.

Choose a safe delivery location – You can identify and indicate the best delivery location in case you are not at home.

Hold holiday delivery – Enjoy your holiday undisrupted by parcel deliveries. The company will hold the item in their office for a maximum of 2 weeks.

Collect from parcel station – In case you are hardly at home and have no better drop off location, the courier will safely keep your parcel. There is a 12 day- pickup window for your parcel from the courier station.

Select a new delivery day – Choose the most convenient parcel delivery day.
2. Yodel Xpect
A van is used for this service to make deliveries and 2 hours before that, customers receive delivery notifications. Xpect gives customers updates on the morning of the actual delivery day. This service is ideal for all size parcels. Here are the key Xpect features.
Customers updated by email and SMS notifications
Parcel tracking feature
Maximum 3 delivery attempts
Parcels weigh up to 30 kg
Delivery/transit liability for the Pay on Delivery service
Two hours service window
6 days (7:00am-9:00pm) weekly deliveries
Offers Next Day/Two Day delivery
3. Yodel Xpress
This is a service ideal for the one and two day- delivery service. It is convenient for all but not the large size parcels. Here are the Xpress key features.
Delivery/transit liability for the Pay on Delivery service.
Maximum 3 standard delivery attempts
Parcel tracking feature
6 days (7:00am-9:00pm) weekly deliveries
SMS notification
Parcel weigh up to 17 kg
4. Yodel Xperience
This is a service an e-commerce delivery service best suited to serve online traders and their respective customers. The customers can make orders from e-retailers which are in turn set for Yodel Xperience. This service provides both Return service and Next Day delivery. The key features are:
Doorstep delivery
Customer product review
Retailer-branded customer email and SMS notification
Returns services
Parcel tracking API feature
5. Yodel Xpert
The company offers this specialized parcel service through the UK for valuable items, exclusive address delivery, item exchange, and the BFPO. Here are the Yodel Xpert features.
An optional valuable parcel tracking
Email and SMS notifications
Maximum 3 delivery attempts
Parcel tracking
Delivery/transit liability for the Pay on Delivery service
Two hours service window
Optional item exchange
6 days (7: 00am-9: 00pm) weekly deliveries
Maximum 30 kg parcel weight
6. The Yodel Offshore
Yodel Offshore is a Two/Three-day international parcel delivery service for the Channel Islands, Isle of Man, and the Republic of Ireland. Yodel Company has partnered with other couriers in these regions to provide efficient and world-class delivery services. The Offshore has the following key features.
Regular parcels collection across all regions
Maximum 30 kg parcel weight
Central parcel deliveries point for all the regions
Track Yodel Transit Time
Yodel transit time is the duration it takes to deliver a parcel from one point to another. The transit time varies depending on the distance between the two regions and type of service.


Ordertracking – Track Yodel Parcel
OrderTracking offers parcel tracking services from over 600 couriers including Amazon Logistics, Yanwen, Old Dominion, China Post, Yun express, XPOST, Jet Express, Ghana Post, DHL ECommerce, Wish Post, Swiss Post, 4PX and others. Easily track your Yodel parcels here!
[Bulk Track and Trace Yodel Xperience] – Track your multiple parcels across the UK and other Yodel- covered regions conveniently.
[Supports both mobile and PC] – Use your desired device for online map parcel tracking.
[Real-time SMS notifications] – Get real-time updates about your parcel delivery status
[Upgrade your e-commerce] – Improve your online business by switching to a user-friendly tracking system.