Wish Post Tracking | Track Wish Post Package
Founded in 2011, the ContextLogic, which own online shopping store Wish , It's a high-tech company located in silicon valley. Today, 90% of its sellers come from China and it is the largest mobile e-commerce platform in North America and Europe. "Wish post" is the Wish merchant exclusive logistics product jointly launched by Wish and high-quality logistics service providers.
Ordertracking—Track WishPost Parcels
[Track Multiple Orders and Packages]—Efficiently tracking WishPost packages in batches is supported.
[Applied to Both Devices]—Developed for use on mobile and PC, convenient for tracking WishPost parcels at anywhere
[Timely Auto-notification]— by sending a message with updated WishPost delivery status to the users
[An Ideal WishPost Tracking Tool]—Suitable for merchants and customers who have a large number of online orders.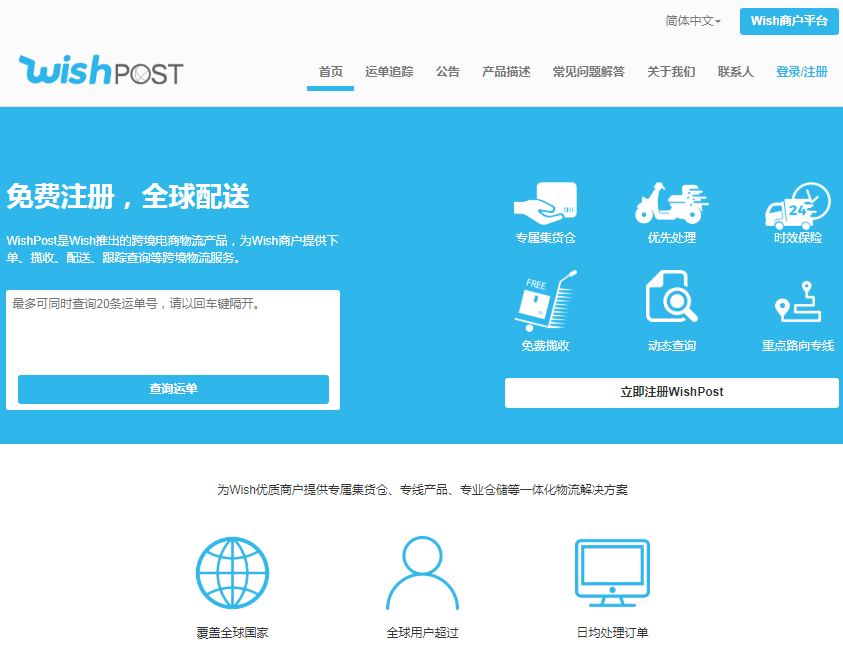 WishPost contact | WishPost customer service
Merchant: [email protected]
Customer: [email protected]
Tech: [email protected]
Customer Service: +86 13917283454; +86 13917384187; +86 13916461564; +86 13916483754
WishPost Tracking Parcles | FAQ
Q: What if my parcel lose or damage?
A:— The sender of a registered item is entitled to an indemnity if the item is lost, rifled or damaged. Please keep the original pack and item (if it's just damage) and just contact with WishPost, online or offline .
Q: What countries does Wish support for worldwide shipping?