Toll Express Tracking | Track Toll Group Parcel
Toll Group is a Japan Post Holdings global Company that specializes in transport and logistics services. It was founded in 1888 by Albert Toll and the Headquarters is Melbourne-Australia. The company offers integrated services and has over 43,000 employees.


Toll Express Tracking Number
The Toll Express tracking number consists of 10 digits, for example, 1234567893.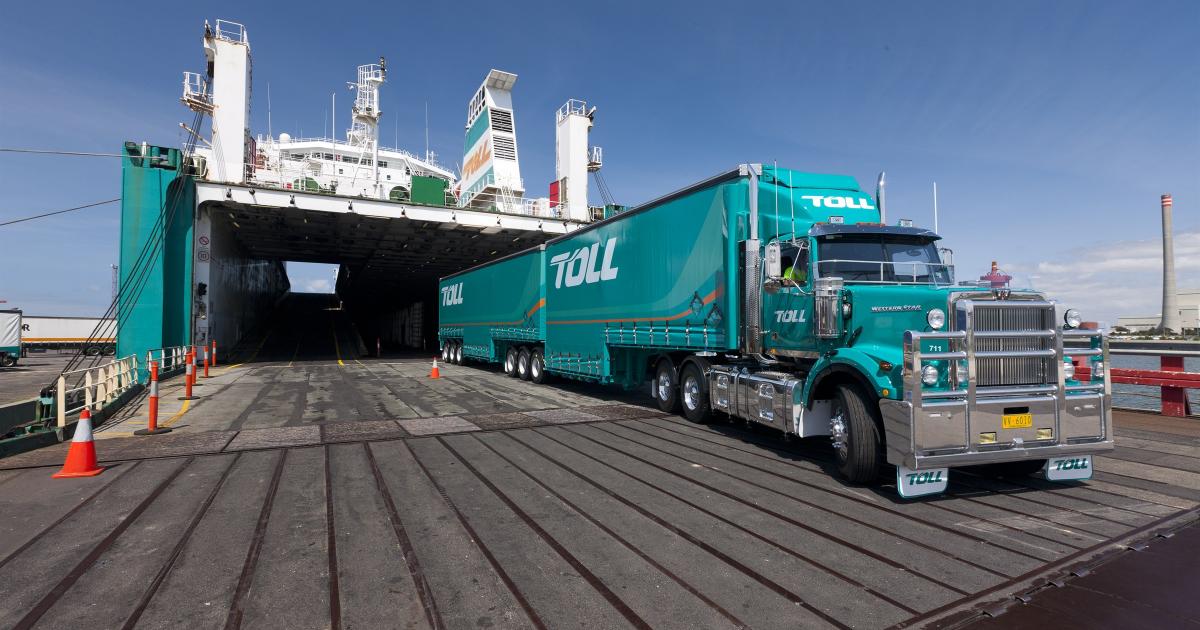 Toll Group Express Delivery
Toll offers a wide range of both domestic and international delivery services. The delivery services include:
Same Day delivery
Standard delivery
Economy delivery
Toll Express
Next Flight Out
Track Toll Group Same Day delivery
This is a premium domestic delivery service for critical parcels to New Zealand and Australia. The Same Day delivery offers optional services including:
Same Day metropolitan Courier services
This service has these key delivery speed levels.
3-4 hours standard parcel delivery
2-3 hours Express parcel delivery
The priority which guarantees top delivery priority for your shipping item



Toll Group Same Day interstate and regional delivery

This is a service for the deliveries across key business hubs in New Zealand and Australia. The key features are:
Convenient and fast door-to-door services
A vast road network for easy parcel deliveries
Reliable tracking feature
Proof of delivery (signature)
Customer Support Service
Efficient commercial flights monitor



Toll Group Same Day Airport-to Airport delivery

This is a delivery service for the time-sensitive freight shipments across the vast Australia regions. Key features are:
Tracking feature
Regular commercial flights access
Ideal delivery for the time-sensitive spare parts shipments



Toll Group Standard Delivery

This is a cost-effective and convenient delivery service for your e-commerce with a delivery time of 8-10 working days. The service is ideal for international deliveries to Australia and New Zealand regions. Here are the key features:
Regular parcel SMS updates – Gives information concerning the status of your shipment
Optional delivery time and services – Conveniently choose the delivery time and type of service for your parcel
Optional pickup points – Select alternative parcel pickup locations for your parcels
Door-to-door delivery service – Let Toll do the parcel pick up and drop off at the receiver's doorstep
Customs brokerage for New Zealand and Australia deliveries – Experience hassle-free Customs clearance procedures
Parcel tracking tool – Ensure the safety of your parcel through an online tracking service
Collection point extended operation hours – Pickup your parcel from the Company depot through the extended collection hours



Toll Group Economy Delivery

This is a cost-effective and reliable international delivery service for the non-urgent shipping items that include the following.
Imports and exports
Parcels
E-commerce deliveries to Australia
Pallet parcels
The economy transit/delivery time is 2-5/3-6 working days depending on the shipping item destination. Below are the service key features.
Parcel proof of delivery
Customer Support Service
Major worldwide location coverage
Parcel tracking feature



Toll Express Service

This is an international delivery service for time-sensitive shipping items that require efficient deliveries. The service serves the following international items.
Pallet parcels
Imports and exports
Australia parcel delivery
Individual and business deliveries
Parcels and documents
The delivery service has these features:
Customer Support Service
Regular Trans-Tasman flight deliveries to major international destinations
Door-to-door drop off and pickup
Proof of delivery
Parcel tracking feature
Convenient local currency pricing


Next Flight Out
This is a premium delivery service for the time-sensitive and heavy international parcels. Below are the key features
Regular flights to major international destinations
Regular Trans-Tasman flight deliveries
Convenient local currency pricing
Parcel tracking feature
Door-to-Door services
Customer Support Service
Parcel proof of delivery


Toll Express Transit Time
The transit/delivery time depends on the region of destination and type of Toll delivery service. Toll Express has a variety of efficient delivery services that offer the services in different duration. My Toll has a shipping time calculator which estimates the delivery time.


Toll Express FAQ
Q: What happens if I miss a delivery?
A:— If you miss a delivery, Toll official will leave a notification indicating the attempts. In case of unsuccessful attempts, your item will be returned to the Toll depot. You should contact Toll through the telephone number on the notification for a new delivery schedule.


Q: How can I track my Toll?
A:— Enter the shipment number which is the tracking number on 'My toll' to get your parcel delivery status.


Q: How will I know that my parcel delivery has reached the addressee?
A:— Toll Express guarantees delivery updates through SMS notifications to both the sender and receiver. Therefore, you will be notified about the successful delivery.


Q: Can I send a parcel to a postal address?
A:— No. Toll Express does not offer parcel deliveries to postal addresses (PO boxes).


Ordertracking – Track Toll Express
OrderTracking offers parcel tracking services from over 600 couriers including Amazon Logistics, Yanwen, Old Dominion, China Post, Yun express, XPOST, Jet Express, Ghana Post, DHL ECommerce, Wish Post, Swiss Post, 4PX and others. Easily track your Toll parcels here!
[Usable on multiple devices] – Track your parcel through any mobile and PC device across the globe.
[Real-time SMS notifications] – Receive instant delivery notifications of your parcel from the origin up to the destination.
[Ideal for your online business] – Track your e-commerce shipping item at the comfort of your home/office.
[Track and Trace Toll Express batch shipments] – Make multiple tracking for your shipping items in a simple touch or click.


Toll Express Status
Status
Picked up
Item in transit
Arrived
Delivered
Booked
Shipment created
Out of delivery
Unloaded
Dispatched