TNT France Tracking | Track TNT international Express Package
A courier is a company that delivers parcels, letters or messages from a person/place to another. The recent development in the courier industry has seen the world become a global village. You can send and receive parcels/deliveries over a thousand miles via TNT at the comfort of your house.
There are different courier companies operate in specific regions globally. This has created efficiency in service delivery to clients all over the world. However, the greatest challenge is to identify a good courier. Below are factors to consider when choosing your courier.
Ordertracking—Track TNT France international Parcels
[Track Multiple Orders and Packages]—Efficiently tracking TNT France international packages in batches is supported.
[Applied to Both Devices]—Developed for use on mobile and PC, convenient for tracking TNT France international parcels at anywhere
[Timely Auto-notification]— by sending a message with updated TNT international delivery status to the users
[An Ideal TNT international Tracking Tool]—Suitable for merchants and customers who have a large number of online orders.
TNT France customer service phone number
France express : 0825 033 033, (7:00-19:00, Mon to Fri; 8:00-12:00, Sat)
International express : 0825 071 071, (8: 00-18:00, Mon to Fri)
TNT France express Parcles | FAQ
Q: 1. Do They Have A Shipping Time Calculator?
A:—A good courier company should make deliveries or shipping in the
I shortest time possible. Your local shipment item may require quick and timely delivery. Do you want to track your shipped items? You should consider TNT for the best time calculator. A courier company should have a shipping time calculator which will serve you in the following ways:
It will give you an estimated time of how long it will take for the delivery of your packages.
The system auto-calculates the approximated delivery time basing it from the previous 6 months data. This is a calculated average duration.
The approximated delivery time is a rough idea for when to expect your package. The estimated time and the actual delivery time should not hugely differ.
By comparing this type of data, you can make the right decision on the Courier to use.
Q: 2. Do Other Couriers Support its Tracking?
A:—The safety of your parcel is a key factor when it comes to deliveries and shipment in countries like France. Safety goes beyond just good packaging and having trustworthy employees. A good courier company should have tracking devices for parcels. This is where TRACKING TNT FRANCE comes in. Tracking offers the best solution for monitoring your parcel.
This type of safety measure allows you to receive regular updates about the STATUS of your shipment. Choose a courier that has embraced the latest technology. Your courier tracking technology should be supported by other major companies. This will guarantee you the safety and reliability of the courier you choose. The convenience that comes with it is that you can do the monitoring from any location.
Q: 3. What Is The Cost Of Shipping?
A:—Different courier companies offer shipment and deliveries at different costs. Normally, the higher the charge, the lesser is SHIPPING TIME for the parcel. This is a reflection of the value of your money. However, when basing your decision on this factor, ensure you do not strain financially.
Q: 4. How Long Has The Company Been In Service?
A:—The operational duration of a courier company will give you more insights into its service quality. A company with a rich history in shipping will most likely guarantee excellent services. You will be able to get more information about it from previous clients. This is through the FAQ section on the Courier's online portal where clients engage in conversations with the company. It is here that the reviews and recommendations are also made.
Q: 5. Does It Offer Customer Support And Service?
A:—A company that offers reliable customer service and support lives you satisfied. Also, for the purpose of any queries resulting from the shipment, contacts should be availed. Choose a company that has reliable contacts. For instance, TNT FRANCE TRACKING may indicate that your shipment is on a different plane.
Under such a circumstance, contacting your courier may be the best idea. How embarrassing might it be if you don't have the required contact? Therefore you should take note of the support services offered.
Q: 6. What Is The Coverage Of The Courier?
A:—You should establish the coverage of your courier. This is majorly informed by the location you intend to send a parcel. The majority of the couriers don't operate in certain locations. For both local and international deliveries, use TNT FRANCE to ensure a safe and convenient parcel delivery.
Q: 7. Does It Have An Insurance Policy?
A:—Courier companies handle a wide range of parcels. Most of these are very expensive and fragile. When choosing a good courier, you should confirm that it has an insurance cover. It is for this reason that TNT guarantees your refund for any damages, theft or losses of your shipment item. The insurance cover should be part of the initial cost. Hence choose a courier that does not charge any extra fee for insurance purposes.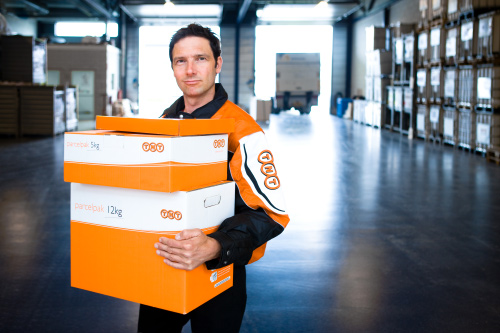 Conclusion
The above information explains the factors you should consider when choosing a good courier. Have you visited the best webpage for tracking your items yet? Make the shipping of your items smooth and safe today!