Thailand Post Tracking | Track Thailand Post Parcel & Mail
Thailand Post serves residential clients and business in Thailand. They deliver packages of all sizes right across Thailand, making it easy to send and receive documents and several other items. Their door-to-door deliveries make it simple for you to receive business packages in a convenient manner.
Thailand Post has 19 logistical centers which support its operations. They have almost 5000 post offices and post office licensees, several Automated Sorting Centers and is dedicated to providing efficient services to business clients and individuals.
OrderTracking offers parcel tracking services from over 600 couriers including China EMS(ePacket), Yanwen, China Post and others. Easily track your Thailand Post parcels here!
Thailand Post Customer Service Phone number
Tel : 0 2831 3131
Fax : 0 2831 3514
Email: [email protected]landpost.co.th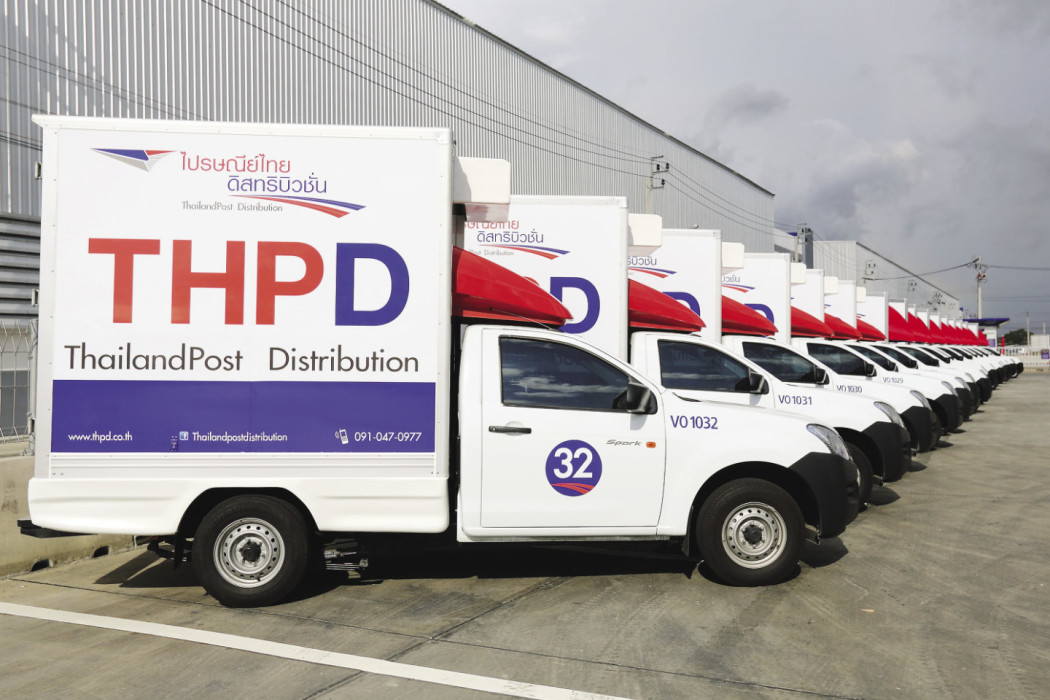 Thailand Post Parcel and Mail Service
Thailand Post is constantly seeking to improve, and the government aims to make it a global player. Each post office branch sells parcel packaging material. Their service is reliable and is considered to be inexpensive.
General Package and Mail Shipment & Delivery
They offer door-to-door service throughout Thailand.
They offer delivery of envelopes and cartons.
Packages can be sent right to letter boxes.
Small packages can be sent via ePacket.
Thailand Post Privilege
The most popular service offered by Thailand Post is their Thailand Post Privilege. This makes it easy to send boxes of durian and other local fruits to friends and family.
Worldwide Shipments
Thailand Post makes it easy to send packages worldwide via their Logispost World service.
Thailand Post F.A.Q.
Q: Are Thailand Post offices always open?
A:— No. The opening days and times for Thailand Post offices vary depending on where you are located. Offices in cities tend to open for longer hours each day and are open on Saturdays until 1 p.m.. In rural areas, you may not be able to send a package on Saturdays.
Q: What is the price for shipping registered mail from Thailand to the United States by using Thailand Post?
A:— The price for shipping basic registered mail to the United States is 104 baht.
Q: How long will domestic mail take to arrive?
A:— It can take a week for domestic mail to arrive.
Q: Can I send registered mail to New York and Philadelphia? How long will it take for registered mail to arrive in America?
A:— Yes. You can send registered mail to any state in America. Registered mail takes 10 to 14 days.
Q: What is the price for shipping via Thailand Post EMS World?
A:— Thailand Post EMS World costs 850 baht. This service is faster and your shipment will arrive in 3 to 5 days.
Q: Can I send a 10 pound box of durian to my customers via Thailand Post?
A:— Yes. Thailand Post makes it easy to ship boxes of fruit to customers. They help you manage shipments over 10 pounds form your online warehouse. Their fulfillment system can help you boost sales.
Q: Does Thailand Post offer a 24-hour service for mail and boxes?
A:— Yes. You can have mail and boxes sent anywhere around Thailand in less than 24 hours by using the Thailand Post Prompt Post service.
Q: Does Thailand Post have a service that helps me to manage multiple deliveries every day?
A:— Yes. Thailand Post offers Logispost, an option which is ideal for managing your logistical operations. Business clients can also receive timely deliveries via epacket.