StarTrack Express Tracking
This is an Australian Post-owned transportation and logistics company that was founded in 1974 and the Headquarters is in New South Wales-Australia.
OrderTracking offers parcel tracking services from over 600 couriers including China EMS(ePacket), Yanwen, China Post and others. Easily track your Star Track parcels here!
Customer Care Number: +61 13 2345
StarTrack Express Tracking Number
The tracking number consists of 12 characters (letters and digits), for example, 8OOZ50001305.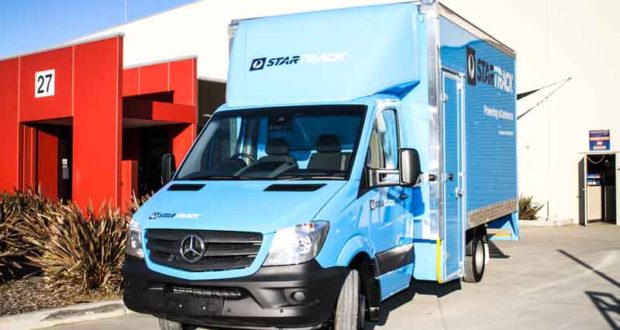 StarTrack Express Delivery Tracking
The company offers a wide range of cost-effective and efficient delivery services that include:
Road Express
StarTrack Premium
StarTrack Courier
StarTrack Next Flight
Road Express
This delivery service has the following key features.
Customer Support Service
Proof of delivery
Tracking feature
Daily service and reporting
Online pickup and re-delivery services
StarTrack Premium
This is a shipping service with the following features.
More delivery options
Customer Support Service
ID site and capture
Next-Day delivery
Proof of delivery
StarTrack Courier
The Courier service has the following features.
Same-Day delivery service
Variety delivery speeds
24/7 Customer Support
Tracking feature
24 hours delivery
StarTrack Next Flight
This is an interstate delivery service whose key features include:
24 hours-Customer Support
Tracking feature
24 hour-pickup and delivery services
Specialist drivers
StarTrack Express Shipment and Delivery FAQ
Q: What happens if I miss an item delivery?
A:— The personnel will leave you a Sorry We Missed You delivery notice at your letterbox or door. The notice contains information on how to collect the item from a StarTrack depot or a Post Office the next working day.
Q: How do I track my parcel?
A:— Enter the reference number on the StarTrack e-tracking portal.
Q: Can a non-account holder get proof of delivery?
A:— Yes. The proof of delivery is available online through my StarTrack website.
Q: When will my shipping item arrive at the destination?
A:— StarTrack has a Transit Time Tool for calculating the transit time. You should visit the e-portal to estimate your item shipping time.
Q: Can you ship my item at a precise time?
A:— StarTrack strives to meet its customers' shipping needs. However, it is not always a guarantee to ship within specific timeframes. This is due to the large shipment volumes and tight delivery schedules. You should, therefore, choose Premium or Next Flight delivery service.
Q: What should I do if yet to receive my item?
A:— Firstly, you should track your item using the StarTrack Tracking Tool. If not satisfied with the tracking results, call the Customer Care for further assistance.
Q: Will the driver call me before making the delivery?
A:— No. The courier driver cannot call you before making the delivery due to road safety precautions. Alternatively, you should call Customer Care for more information.
Q: Can I send a parcel via StarTrack to a P.O Box or a Postal address?
A:— Yes. The company allows parcel deliveries to postal addresses.
Q: Why did you deliver my item to a StarTrack Hub and not the post office?
A:— There are two possibilities for this:
The consignee may have requested the company to return the item to the sender via the StarTrack Hub
The Post Office may have weight and size limits hence may be impossible to hold the shipping item
Q: What if I receive a damaged item?
A:— You should contact the sender immediately you receive such an item. The sender will, in turn, initiate the claim process by writing to the company.
Q: Can you redeliver/re-direct my shipping item?
A:— StarTrack can re-deliver/redirect your shipping item to another address if delivered either to a StarTrack depot or a Business Hub.
Q: Is there a duration limit to which my item can be held at StarTrack depot?
A:— The maximum number of days for holding an item is 10 days. If this time lapses and the item are still uncollected, the company will return it to the sender's address.
Q: What options do I have when I get a Sorry We Missed You notification?
A:— The type of options depends on the delivery service in use. If the notification reads that the parcel is at the Post Office, you should personally collect it and if otherwise, you can:
Request to collect from the StarTrack Express depot where the company will inform you on when the item is ready
Request another delivery attempt to the same or a different address. Alternatively, you can the company to leave your item at a safe location even if not at home.
Q: Can I send or collect an item during a public holiday?
A:— No. StarTrack Express does not offer delivery services during public holidays.
Q: What if I fail to collect my Return item?
A:— The Company reserves the right to dispose of or sell uncollected shipping items after 60 days of futile efforts to reach you. Furthermore, StarTrack Express will not be liable for any explanation for the course of action.