Sri Lanka Post Tracking
The easiest tracking solution for tracking parcels worldwide. With one click you can instantly get all the details of your shipment.


Track Sri Lanka Post Contact Details
Telephone: +94-112328301-3
Email: [email protected]


Sri Lanka Post Tracking Number
A typical Sri Lanka Post tracking number looks like; EE123456789LK. All the numbers end with 'LK'.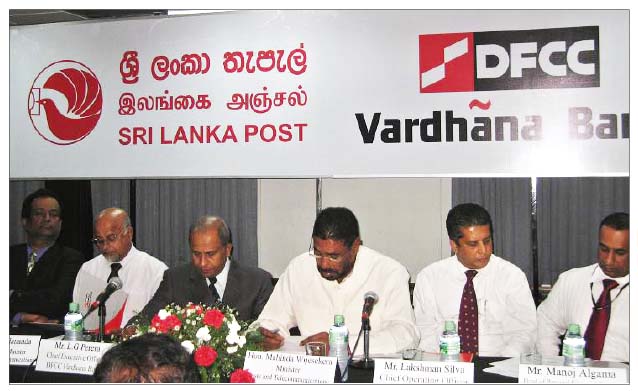 Sri Lanka Post FAQs
Q: How long does the Sri Lanka Post customer service take to respond to emails?
A:— If you want a quick response, it is better to contact us on the given number. However, if you have emailed us in our working days, you will get response within an hour.


Q: How to get Sri Lanka Post Tracking Number?
A:— It will be provided to you through your email if you have sent the parcel by online service.


Q: Why does the status show 'unsuccessful delivery attempt' ?
A:— It is because the item could not be delivered successfully to the consignee. There can be various reasons behind this. The consignee was not available at the time of delivery or the carrier could not find the address of the buyer. For further details you can contact our customer service.


What Ordertracking Can Do for You
OrderTracking offers parcel tracking services from over 600 couriers including Amazon Logistics, Yanwen, Old Dominion, China Post, Yun express, XPOST, Jet Express, Ghana Post, DHL ECommerce, Wish Post, Swiss Post, 4PX and others. Easily track your Sri Lanka Post parcels here!