EMS Singapore Tracking| Singapore Speed Post Tracking
Easy to check the detailed delivery situation of the Singapore Speed Post parcels, Track Singapore Speedpost packages with the help of the ordertracking.
The contact number of Singapore Speedpost
In Singapore 1800 222 5777
Overseas (+65) 6222 5777
Singapore Speedpost tracking number format /example
2 alphabets,+9 digits+ "SG"
Normal post (singpost) e.g. RxxxxxxSG
Speedpost e.g. CxxxxxSG or ExxxxxxxSG
Singapore Speedpost FAQ
Q:Why the tracking status of Singapore speedpost international parcel is unavailable?
A:1-Please make sure the tracking number you entered is corrected;
2-If the parcel was just be picked up, please try again later. Cause it takes time for uploading information on the system after parcel being picked up by Singapore post.
3-The parcel you are tracking is not in Singapore now, the status can be viewed when the parcel is in Singapore.
Q: What countries/regions are approved by "international delivery service" of Singapore speed post?
A: Hong Kong, Indonesia, Macao, Mongolia, Philippines, Taiwan, Thailand, Viet, Nam.
Q: What should Ido if I was not at home while the Singapore Speedpost package is being delivered?
A: —Speedpost Standard service
The package will be returned to the sender on the next business day
—Speedpost Singapore services
Your package would be delivered to the designated post office and waiting for your collection. Please let the receiver contact the post office of the destination to get your package within the expiry date (noted on the notification).
Q: The parcel is too big/heavy for me to collect, how can I book for redelivery?
A: Please make the booking of "Speedpost Standard Service" at the post office to make the parcel to be delivered to your address.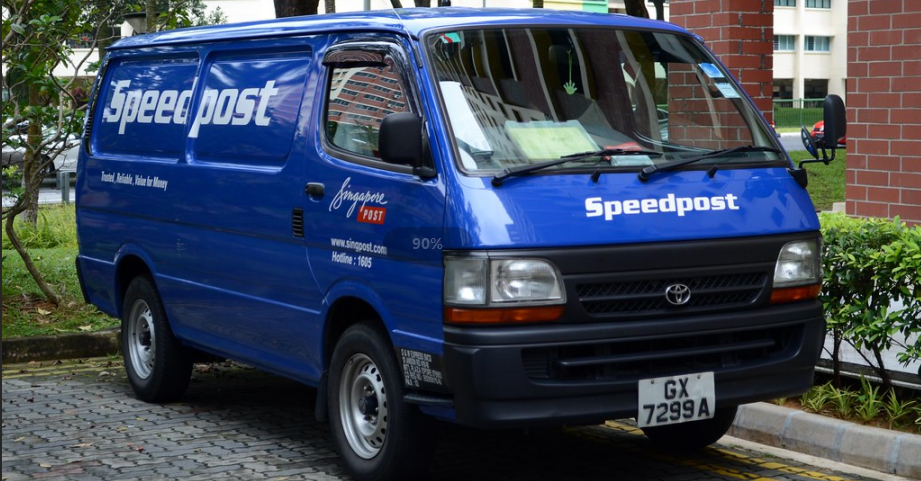 Singapore Speedpost tracking
Speedpost Priority (International), the EMS service in Singapore, is a subsidiary of Singapore Post Limited (which joined the EMS Cooperative in 1999. ), with the coverage of 5,600,000 customers throughout 57 post offices in countries, delivers parcels to 220 countries,provides local & global delivery service,warehousing service and Freight transportation service to consumers and businesses .
Ordertracking—Track Singapore Speedpost Parcels
[Track and Trace Speedpost in Seconds]—Track multiple orders and packages at the same time, view parcels' location and status.
[Works for Different Devices]—PC devices and mobile phones are both workable for users to track packages.
[SMS Notification is Available]—Get the remind of updated Speedpost tracking results by checking messages from Ordertracking.
[Track Packages of Couriers Worldwide]—Suitable for users who need to manage a large number of orders and packages of Speedpost.