Saudi Post Tracking | Track Saudi Post Parcel
This is a government-owned company that operates under the Ministry of Communications and Information Technology of Saudi Arabia. It was founded in 1926 as a government agency and the Headquarters is Riyadh-Saudi Arabia.
Track Saudi Post Contact | Customer Service
Customer Care Telephone: 92 000 5700
Saudi Post Tracking Number
The Saudi Post tracking number consists of 11 characters (numbers and letters), for example, B4568FG49JK.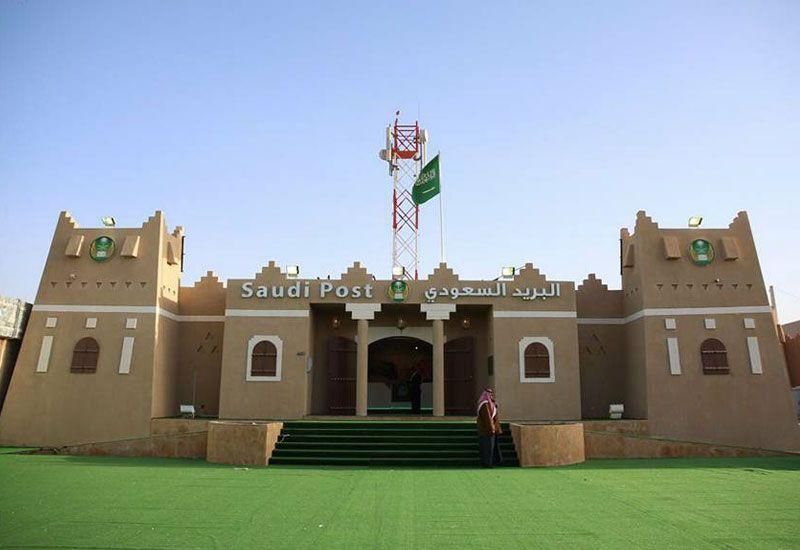 Saudi Post Delivery
Saudi Post offers both domestic and international parcel delivery services. These services include:
§ The Express Mail Service (EMS) Box
§ Torode Economy Service
§ Priority Mail
The Express Mail (EMS) Box
This is a delivery service offered for both domestic and international parcels by the Saudi Post. The service is the fastest and most efficient for time-sensitive delivery items weighing a maximum of 30 kg.
Torode Economy Service
This is a cost-effective and convenient service to send parcels or shipping items across Saudi Arabia regions. The service allows the collection of parcels from any post office of choice. Home delivery takes an average of 5 business days and roughly costs SR 30.
The Priority Mail
The Priority Mail service is purposely meant for the delivery of documents and letters to both domestic and international destinations. Deliveries should weigh a maximum of 2 kg and deliveries take an average of 5 business days.
Saudi Post FAQ
Q: What is the cost of posting an EMS Box parcel to Austria?
A:— The delivery cost depends on the destination country and the parcel weight. For instance, sending 30 kg and 20 kg EMS Boxes will cost 500 SAR and 20 SAR, respectively. The Saudi Post has a shipping price calculator which requires you to key in the destination country and weight measurement value.
Q: Can I send pesticides from Riyadh to Al-Bahah?
A:— No. Saudi Post prohibits sending of pesticides (toxic material) and other items that include:
§ Flammable substances
§ Compressed gases
§ Radioactive materials
§ Explosives
§ Oxidizing materials
§ Dangerous substances
Q: What if my shipping item gets damaged or lost during delivery?
A:— The Saudi Post rarely experiences such incidents. However, the company encourages you to subscribe to parcel insurance. This will cover the unlikely event of a parcel loss or damage. The insurance cost depends on the declared item value; every declared $ 100 value is charged $ 2. Saudi post will not be liable to any loss or damage of your shipping item if not insured. If otherwise, the company will assist you in making a claim in the following ways.
§ Contact Saudi Post Customer Care to make a claim in the event of a loss or damage of your item
§ Take photos of the parcel box, both the inside and outside
§ A written damage statement from a technician/ a report from the local carrier
§ A copy of the purchase invoice or receipt
§ Take photos of the damaged shipping item
§ You should file a claim within 21 days from the parcel shipment date
§ For the lost items, you should have a claim form and a copy of either the purchase receipt or invoice
Q: Why is my parcel delivery status reading, 'export declined'?
A:— The status implies that Saudi Post officials have established that it is impossible to export your shipping item. In this case, you should check your email for a comprehensive explanation.
Q: Why is my shipping item processing taking long?
A:— The shipment processing time varies depending on the type of delivery service. If your shipment requires faster handling, you should select the Urgent Handling when making a shipping request. Delays in shipment processing may also be caused by strict shipping regulations by destination countries such as the US. However, if the delay persists get in touch with Saudi Post Customer Care representatives through telephone: 92 000 5700
Q: How will I know that my parcel delivery is successful?
A:— Saudi Post will send you an email notification to update you on the delivery status of your parcel.
Q: Why do you open my shipment package?
A:— This is a quality check routine that is in compliance with the US shipping regulations. After this activity, we try the best we can to repackage the shipping item in its initial form.
Q: How will I know the amount to pay for my shipment in the dollar currency?
A:— The Saudi Post website has an Exchange Rate Calculator which has multiple currency exchange options. Through it, you can determine the amount to pay for your item in the desired currency form.
Q: What happens if I receive the wrong item from an online merchant?
A:— Saudi post offers the Return to Merchant delivery. This service is only available domestically and land transportation is used for all return parcels.
Q: Can I amend a delivery address after posting my parcel?
A:— Yes. You can change a delivery address even when your shipping item is in transit for $ 15.
Ordertracking – Track Saudi Post
[Timely SMS notification] – Get real-time information about the status of your shipment from any location worldwide.
[Bulk Track and Trace Saudi Post parcel] – Track your shipment conveniently in batches.
[Use your PC or Mobile] – Use any device at your disposal to track your shipment.
[The ultimate e-commerce solution] – Make follow-ups of your online business parcels to ensure they safely reach their destinations
Saudi Post Status
Status
Arrived at the office
In the counter
Collecting
Dispatched
Posting
Declined
Pending collection