Royal Mail International Tracking| Royal Mail 2nd Class Tracking
Get the latest delivery detail of UK Royal Mail Package, track Royal Mail Package around the world.
Order Tracking offers parcel tracking services from over 600 couriers including TNT, Yanwen, China Post Parcel & Mail and others. Easily track your United Kingdom Royal Mail parcels here!
Royal Mail Customer Service Number
Tel: 03457 740 740
Working Hour: Monday to Friday, 8am-6pm, Saturday 8am-1pm and Sunday 9am-2pm
The Tracking Number Format Of Royal Mail
A 13-digits code
2 letter + 9 numeral + 2 letter
e.g. XH123456789GB
United Kingdom Royal Mail FAQ
Q: What should I do if the I was not available for signing when Royal Mail parcel was delivered?
A: Royal mail will contact with you about the following action, and you can choose
The package be delivered to your neighbour, and a notification will be left with the exact location of the package.
Or the package will be kept by Royal mail post office, and a notification card will be left to you.(no compensation for loss or damage caused will be taken by Royal Mail)
Q: What's the transit time of the UK Royal Mail international package?
A: For demostic service—


| Service | Transit time |
| --- | --- |
| 1st Class | Next bussiness day |
| 2nd Class | 2-3 bussiness days |
| Special Delivery Guaranteed | Date as sender request (guaranteed) |


For international service—
| Service | Western Europe | Other countries |
| --- | --- | --- |
| International Economy | 10-15 bussiness days | 6-12 weeks |
| International Standard | 3-5 bussiness days | 5-7 working days |
| International Signed(180 countries) | 3-5 bussiness days | 5-7 working days |
| International Tracked(39 countries) | 3-5 bussiness days | 5-7 working days |
| International Tracked and Signed(39 countries) | 3-5 bussiness days | 5-7 working days |
Q: What does Royal Mail tracking status— "Undeliverable Mail" mean?
A: It means Royal Mail can't deliver the package successfully, and possible resaon as follows—
Incorrect/incompleted address/The address label came off
The building is not exisit.
The receiver refused the package.
postage not be paid
The delivery was stopped by the security system at delivery address.
No one availaible at delivery address to accept the package.
The package is too large for mailbox to put in.
Further contact is needed
Q: I received a 'Something for you' card from Royal Mail, what should I do?
A: It means Royal mail has attempt to deliver your package, but not successful.
(No one available to accept/ package was too big to put in letterbox.)So the parcel is kept by Post office in destination , If you can't get to post office to collect it, you can make a redelivery.(Redelivery to the same address—free;redelivery to a different address—need extra cost)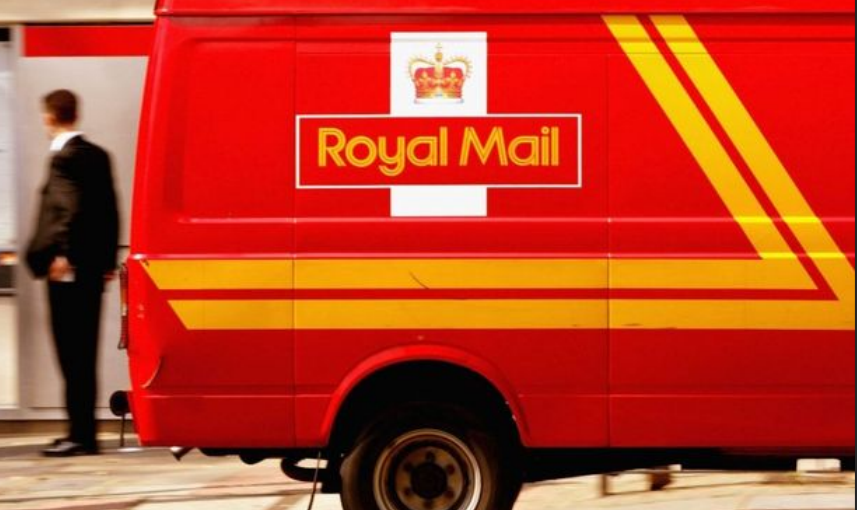 United Kingdom Royal Mail Tracking
Royal Mail was founded in 1516, which is one of the subsidiaries of Royal Mail Group Limited which has 2 business unit—Royal Mail (letters) and Parcelforce (parcels).And the subsidiary of Royal Mail Group Limited— General Logistics Systems (GLS), delivers more than one million parcels a day Acquired Canadian Parcel Delivery Company in 2018.
Order Tracking—Track Royal Mail Parcels
[Bulk Track Royal Mail Parcels]— Order tracking supports tracking packages in batches, the location and status of packages can be viewed at one place. It saves time for users.
[Workable on PC and Mobile Phone]— Track and trace parcel at any time can be achieved both on PC and mobile phone, get the Royal Mail tracking results at anywhere.
[Timely Notification by SMS]— Keep delivery detail informed by SMS from the Order tracking, prevent you from missing delivery detail of any Royal Mail order.
[Ideal Tracking Tool]— Good quality Royal Mail tracking service, easy for an online trader to manage the delivery status of all the orders worldwide.