Posten Norge Tracking
Support tracking Posten Norge packages and shipments domestically and internationally, simply enter tracking number, get the tracking result.
Posten Norge customer service phone number
47 23 14 90 00
Monday-Friday: 08: 00-16: 00
Posten Norge tracking number format/example
A 13-digit or 17-digit or 18-digit code
e.g. CS123123123NO ; 371231234455566677
Q: Why my Posten Norge parcel hasn't arrived?
A: Possible reasons—
Some service is with no tracking function (the regular letter has no tracking points )
Withheld by custom
Incorrect / incomplete address;
Delay in transportation
Returned by Posten Norge
Weather conditions
Public holidays
Please confirm the correct distributor with the sender.
Posten Norge Tracking| FAQ

Q: Why the tracking status of Posten Norge parcel hasn't updated?

A:There is no updates of status when parcel moves between terminals of Posten Norge,and it takes about 1-4 days on the route between terminals of Posten Norge, the actual time depends on the method of transport.
Q: Where can I find the Posten Norge tracking number?
A: You can contact the sender to get the tracking number if you are the receiver.If you are the sender, please check the email sent from Posten.
Q: What's the transit time of Posten Norge?
A: (Actual transit time varies with the distance)
About 2-5 working days for Norgespakken and Servicepakken
About 1–4 working days for Business Package
About 1–2 working days for Express Overnight
Q: What is import treatment?
A: It means the parcel is stooped for customs clearance if it with all necessary documents, it will be released and to be delivered, should any lack of custom document, a notification will be given to the receiver by SMS.
Q: How can I get the parcel if no one available to receive the parcel when it was delivered?
A: You can let the postman of Posten Norge put the parcel in the specified location, or let your roommates or neighbor receive it on your behalf (Unless you ask for legitimized delivery). When the parcel is delivered, the right for claiming compensation about parcel expires. The deadline of collection of parcels is 14 days, otherwise, the parcel will be returned to the sender.
You can also get to post office of Posten Norge directly to get the parcel. Please contact Posten Norge for the exact location of your parcel. (+47 22 03 00 00.)
Q: What should I do if my Posten package got damaged/lost?
A: You can make a complaint if the damaged or lost is caused during the period between collection and delivery. (call telephone +47 22 03 00 00 for complaint) , please note that non-registered service can't be claimed for compensation.
Q: What should I do if Express Overnight parcel was delayed?
A: Refund can be asked unless the accident such as— canceled flights, caused by the sender, natural disasters, outbreak of war, fire strikes, landslides, and weather hampering.(call telephone +47 22 03 00 00 for complaint).
Q: For how long will the undeliverable item be kept by Posten?
A: The underliverable item can be kept by Posten Norge for 12 months for registered service, 6 months for non-registered service.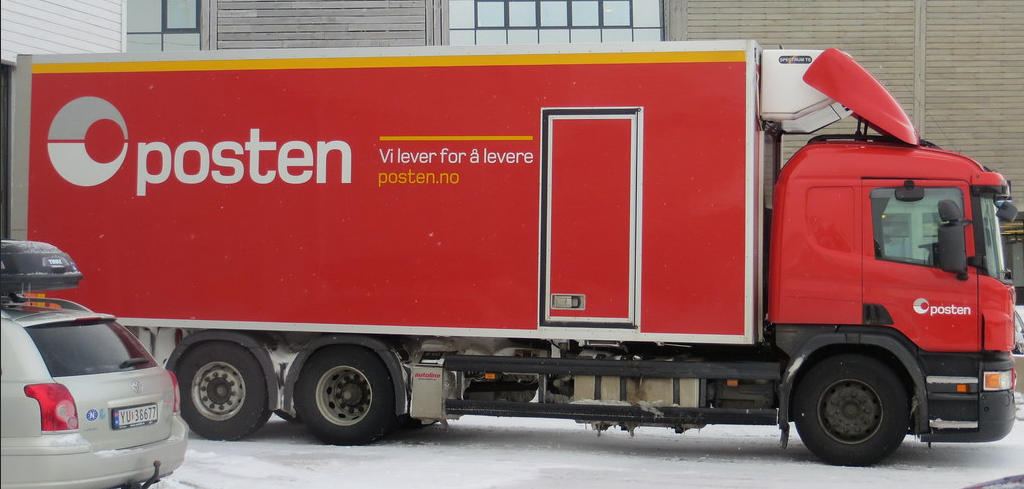 Posten Norge Tracking
Posten Norge AS localities in the Nordic area provides postal service with its network of permanent and mobile. Nordic postal and logistics group that develops and delivers integrated solutions in postal services, communications, and logistics, with the Nordic region as its home market.
Ordertracking—Track Posten Norge Parcels
[Track Posten Norge packages at one click] Track and trace multiple parcels at the same time.
[PC and Mobile ] You can access tracking the result of Posten Norge at anywhere.
[SMS for every order] Easy to follow up delivery detail of each package.
[Fast and easy Tracking Tool] Saving time for tracking large orders and parcels.