POSTA SHQIPTARE Tracking | Track Albania Post
Posta Shqiptare Courier Company is a nation based postal service of the country Albania. The courier company is a nation limited public company which is owned by the Government of Albanian.
The company's networks for services are spread all across the territory within the country. The wide spared network is most remote in rural areas. The courier company offers a wide range of financial and postal facilities with high quality to customers. They provide these services at affordable rates for the individuals, businesses, and also to people cannot approach to banking systems.
Track POSTA SHQIPTARE CUSTOMER SERVICES | Albania Post
The courier company POSTA SHQIPTARE continuously works to develop their customer service and to solve their problems that occur due to their services.
The customer can contact their customer services via telephone on
no. 0800 4141, but the services on this telephone no. are only available on working days that are Monday – Friday from 8:00 am - 16:00.

The courier company also provide customer help facilities online on its official website- http://www.postashqiptare.al/

The customer can also access to the services by e-mailing on [email protected]

The company also provides fax customer services on + 355 4 2266 559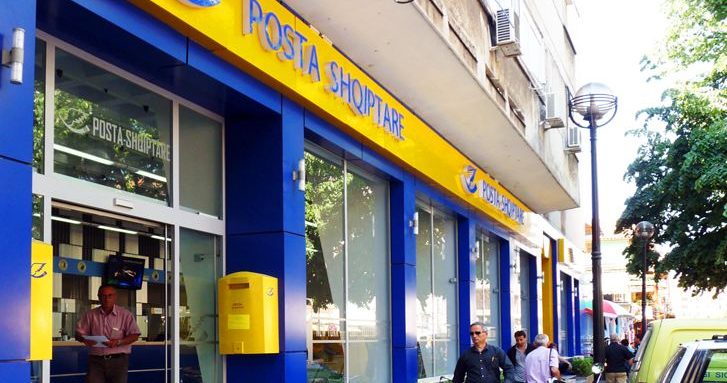 SHIPPING AND TRACKING SERVICES BY POSTA SHQIPTARE
The service and facilities provided by the Posta Shqiptare are special air ducts 365 days all year that is seven days each week. The procedure is divided into standard and special categories which gave customers to choose the service they want. The shipping and the delivery make take up to 7-15 days depending upon the service they choose.
The tracking facility by the company is easy to access and track clients' order. For tracking your product you need to fill your tracking no.( given with the receipt to the customer) on the site. The tracking of the product provides real date and time of the delivery giving the customer proper assumption about when and how their product is gone be delivered.
FAQs
Q: How to trace emails or the delivery sent from Posta Shqiptare?
A:— Copy your tracking address number on the site above to find the delivery process and there tracking facilities. Issues regarding tracking number or the site need to be solved by customer service facilities.
Q: How to trace EMS sent to the services of Posta Shqiptare?
A:— Using customer EMS tracking address, the next step is to click on "destination country EMS site" and connect with Albania. Then the customer just has to use the URL provided on the site to track their shipments on the process.
Q: What are things which are banned and consider illegal to be shipped by the country and items which are in not allowed the list of the company?
A:— The things which are illegal to be shipped by the country are not allowed to be delivered within the territory of the country or outside by the company. Some times are listed below-
Tobacco and Narcotics products
Immoral and taboo things
Live Animals
Explosives, radioactive materials or other harmful substances
Products that are banned for importing from the country of destination
Precious stones and valuable materials like gold, silver, and platinum