Parcelforce Tracking|Parcelforce Parcel Track
Order tracking offers a real-time tracking result, which is convenient to manage and track Parcel Force Packages
Order Tracking can help to track parcel from over 600 couriers including TNT, Yanwen, China Post Cooperation and others. Easily track your Parcel Force parcels here!
Parcel Force customer service phone number
Tel: 0344 800 4466(in the UK)
Welsh speaking
0344 800 5550
The Tracking Number Format Of Parcel Force
Normally it's a 9-digit code staring with 2 letters.
e.g. WP7654321
Track Parcel Force FAQ
Q: How can I get the Parcel Force package if I missed a delivery?
A: Normally, Parcel Force will attempt a redelivery on the next bussiness day, if you have confirmed the parcel hasn't been accepted by your neighbour, please schedule redelivery (redelivery to the same address—free; redelivery to a different address—extra cost is needed).
Q: Why can't I claim for compensation to Parcel Force if my parcel was delayed/damaged/lost?
A: The possible reason—
The item is no included in compensation.(such as —dangerous, hazardous or prohibited goods; fragile, perishable and valuable items).
The parcel is not packaged a packaging guidelines of Parcel Force
Q: What's the transit time of service of Parcel Force?
A: For domestic service—
| Service | Delivery time |
| --- | --- |
| express9/10/AM | next morning |
| express24 (Large) | next day |
| express48 (Large) | 2 bussiness days |
For international service—
| Service | Delivery time |
| --- | --- |
| globalexpress | 2 bussiness days+(next working for USA, Canada and Europe) |
| globalpriority | 3 bussiness days+ |
| globalvalue | 4 bussiness days+ |
| globaleconomy | 28 bussiness days+ |
| irelandexpress | overnight delivery(between Northern Ireland and the Republic of Ireland) |
| HM Forces | depends on exact stationing of unit |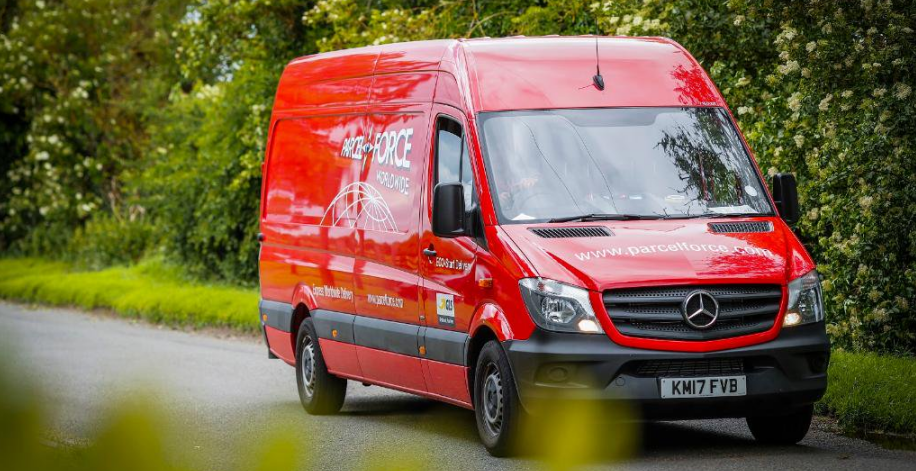 Parcel Force Tracking
The Parcel Post service of Royal Mail was started in 1883 and was rebranded as Parcelforce in August 1990,with 2 hubs in Coventry,one hub is for parcels for the United Kingdom, the other hub is for international parcels. Parcelforce processed 35.000 parcels to 240 countries daily, and processes over 7 million parcels every year.
Ordertracking—Track Parcel Force Parcels
[Support Parcel Force Tracking Packages in Batches]— Bulk tracking parcels saves more time than enter and track parcels one by one.
[Support Multiple Devices]— Workable both on PC and mobile phone, get information about Parcel Force delivery at anywhere.
[Keep Updates Informed by Message]— Sending SMS to the users with the latest update of Parcel Force delivery status and location.
[Tracking Tool for Online Traders]— An ideal Parcel Force tracking tool for merchant and customer who has lots of orders to track and trace.