Overnite Express Tracking
This is a Private Limited Company that offers courier and logistics services across India. It was established in 1987 and has rapidly grown over the years to provide International delivery services.
OrderTracking offers parcel tracking services from over 600 couriers including China EMS(ePacket), USPS, China Post and others. Easily track your Overnite Express parcels here!
Overnite Express Customer Number
Customer Service Telephone: +91-90150 40000
Email: [email protected]-mail.com


Overnite Express Tracking Number
The tracking number has 10 digits, for example, 8211198641.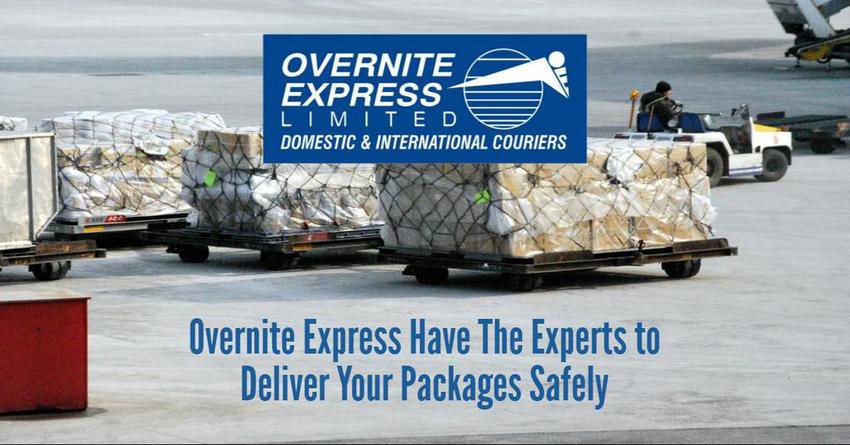 Track Overnite Express Delivery
The Courier offers shipping services for both documents and parcels either locally or internationally that include:
Express Services
Priority (Next-Day)
International Services
Express Services
This service is tailored for time-sensitive parcels that require quick deliveries by either, Air or Surface. It has the following key features:
Multimodal network (air, rail, and road)
Proof of delivery
Extensive coverage across all regions in India
Door-to-Door pickup and delivery services
Priority (Next-Day)
This is an efficient shipping service meant for time-critical shipments (parcels and documents) and has the following key features:
Special handling of priority shipping items
Proactive delivery status through SMS
Guaranteed Next-Day Delivery or Money Back
Up to 30 kg shipments (parcels and documents)
Shipment tracking feature
International Services
These services cover over 1,000 cities across 5 major continents. The key features are:
Customs clearance at both origin and destination
Extensive coverage to neighboring countries
Free door-step pickup
Shortest transit time
Special services to select destinations
Payment facility in local currency


Overnite Express FAQ
Q:What is the cost of insuring a shipment with Overnite?
A:— The insurance charge is Rs.10 or 2% of the declared value of an item.
Q:Can I purchase insurance for my shipment from a third-party dealer?
A:— Yes. You can seek insurance from a third-party company. Overnite Express will issue you a Certificate of Facts (COF) for claim purposes.
Q:Do I get proof of delivery any time I ship with Overnite Express?
A:— The proof of delivery is availed upon special request to the company. However, you should make the request exclusively within 30 days of the dispatch of the shipping item.
Q:What happens if I receive a late shipment?
A:— Overnite Express is liable for delay, a miss in delivery, and consequential losses to a maximum of Rs.100.
Q:Is it a must that Overnite opens my shipping package?
A:— The Company has the sole right to open or inspect the contents of the shipping package. This ensures that items meet the set shipping and legal standards.
Q:Will I be compensated if a transit vehicle gets an accident?
A:— The Company won't be responsible for any item loss or damage resulting from factors that are beyond its control. Among the factors includes loot, fire, omission by the consignee or shipper, and poor weather condition.
Q:How do I file a claim?
A:— You should write to Overnite Corporate Office, New Delhi-India, 30 days from the delivery date.
Q:How do I know where your services are available?
A:— Use Find a Branch online tool to explore regions in which our Overnite services are available.
Q:Can I request an alteration of the shipment delivery address?
A:— Yes. You can change the delivery address by contacting the Customer Service. The company will, however, not be liable for any delays or non-receipt of the shipping items in such a case.
Q:Can I get special packaging for my valuable parcel?
A:— Yes. Overnite offers packaging solutions through strong boxes to ensure the safety of your valuable shipments.
Q:Is it possible to establish the shipping status of my item?
A:— Yes. Enter the reference/Air Waybill number on the Overnite online tracking tool to get the shipping status.
Q:Is there a way to determine the International Shipping Cost?
A:— Overnite Express has an online Rate Calculator. You should fill in the shipping information that includes origin, destination, and consignment details for a shipping rate.
Q:How do I request a shipment pickup with Overnite?
A:— Fill up the Pick-up Request online form on the company's website to schedule a pickup service.
Q:Can Overnite Express collect payment on my behalf?
A:— Yes. The company offers Draft on Delivery (DOD) service, which allows payment collection from the consignee with the shipper's authorization.
Q:Is there an alternative to online parcel tracking?
A:— Yes. You can still receive the tracking status of your shipping item via SMS to your mobile device. Simply send an SMS containing the reference or Airway Bill number to 56767111.


Overnite Express Status
| Status Description | |
| --- | --- |
| Item delivered | Item successfully delivered to the consignee |
| Item is out for delivery | Item is out of the courier station for delivery |
| Item dispatched | Item left the courier facility |
| Item picked up | Item picked up by the company for delivery |
| Item booked | Item received at the courier facility for delivery |
| Item in transit | Item delivery is on course |
| Item delivery delay | Delays in delivery experienced |
| Claim report received | A claim has report received by the courier |
| Item re-routed | Item delivery address changed |
| Item pending Customs clearance | Item is at the Customs awaiting clearance |
| Item undelivered | Unsuccessful item delivery |