Netherlands Post Tracking | Track PostNL parcels
Netherlands Post , also named PostNL , belongs to the same company as TNT,committed to providing logistics services that span the globe.The company began to deliver letters and parcels for customer since 1950s.Untill now, it offers door to door service cover more than 200 countries/territories with the support of its global network.The company headquarter is located in the Netherlands,but also run in Germany,Italy,UK,Belgium and Luxembourg.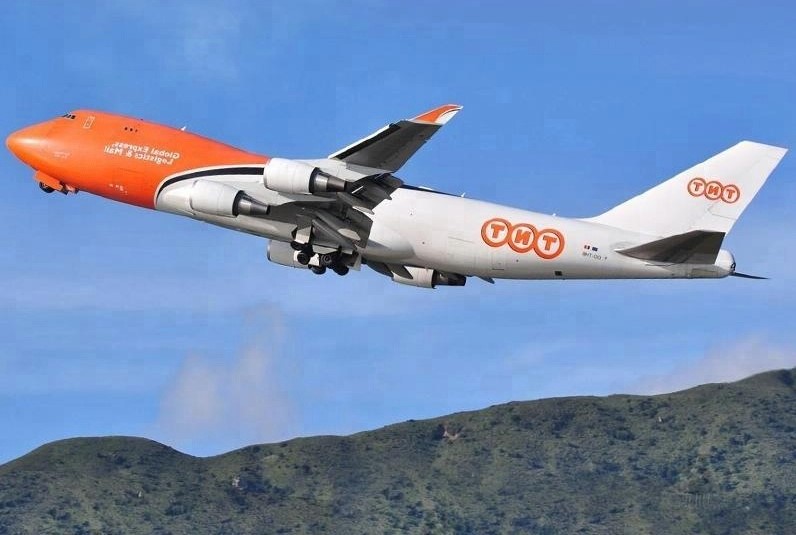 Ordertracking—Netherlands Post Parcels
Ordertracking is created for bulk tracking parcels/packages and orders via tracking number for online customers and merchants from domestic/international e-commerce platforms, such as Amazon Alibaba,eBay Wish Aliexpress, etc.
[Bulk Track Netherlands Post Packages in One Click]—Enter multiple tracking numbers and click "track", view multiple delivery status in a single page.
[Support Real-Time Netherlands Post Tracking on Multiple Devices]— Available for mobile phone and PC, you can access tracking from anywhere at any time.
[Easy Tracking for Online Customer& Merchant]—Suitable for customer& merchant who has lots of orders and parcels to track and trace.
Holland Post Tracking express tracking number format
Tracking numbers consist of 9 digits and 4 letters. For instance,RR123456789UK,EE123456789NL.
Post Office tracking | PostNL Internetional tracking
Just enter the tracking number in the serchbox and click the button,you will get the shipping information.We give you a cordial welcome to use our service.
PostNL contact | Post Office location
Please contact us through anyway you want.Call 0800 100 600,then we will try to help you out.If you need offline help,please locating the nearest post office in
https://www.tnt.com/express/en_gb/site/company/tnt-depot-locator.html
https://www.postnl.nl/en/location-finder
International PostNL Parcles Tracking | FAQ
Q: What should I do if I have question about invoice?
A:— If you want to query the invoice,you can complete the form about related information.And you will get a respondse soon.You can complete the form in
https://www.tnt.com/express/en_gb/site/support/invoice-query.html
Q: Why isn't my items showing up after I enter the tracking number?
A:—Sometimes it need about 1 hour to upload data in bulk. Please wait for a bit of time then try it again. Or you can call 01827 711 611 or 0800 100 600 to contact us. We keep the shipments for about 90 days.
Q: What should I do if I miss deliery?
A:— Don't worry about it.Of course you can rearrange it.If you keep the 'We Missed You' card,you can use it to arrange another delivery in anyday you want,except weekend.If you got no card,please call 01827 711 611 or 0800 100 600 to contact us for help.
Q: What should I do if my item goes missing?
A:—We are always committed to customer satisfaction. If you believe your item possiblly goes missing, please contact us immediately to set the process to locate your parcel.
You need to hand some related information,including tracking number,delivery address.
Q: Where can I find prices for Netherlands Post services?
A:— Just enter some required information in the home page,you can gain the prices of the service you want.You also can contact us and we will be glad to help.
Nethlands Post tracking status | PostNL
| Status | Description |
| --- | --- |
| The item is on transport to the country of destination | |
| The item is pre-advised | |
| The item is ready for shipment | |
| The item is at the PostNL sorting center | |
| Receive item at delivery office (Inb) | |
| The item has been processed in the country of destination | |
| The item has arrived in the country of destination | |
| The item has left the originating country | |
| The delivery of the item was unsuccessful | |
| The item has arrived in the transit airport | |
| The item is received by the shipper in the originating country | |
| The item is processed at the PostNL sorting center | |
| The item has been delivered successfully | |
| The item is at the handover point from freight carrier to PostNL | |
| The Item is at the shippers warehouse | |
| Arrival at delivery office | |
| The item is being processed by customs | |
| Undeliverable item, has been returned to shipper | |
| Arrived at PostNL – Item not allowed (X-ray) and rejected | |
| The item is in transit | |
| The item has been collected by the freight agent | |
| The consignment has arrived in the country of destination | |
| The item is not allowed due to import regulations and rejected | |
| Item released after secondary registration process | |
| Departure From Outward Office Of Exchange | |
| SEND ITEM ABROAD | |
| Presa in carico | |
| In lavorazione presso il Centro Scambi Internazionale | |
| Partito dal Centro Scambi Internazionale | |
| Item in transit | |
| In lavorazione presso il Centro Operativo Postale | |
| Item dispatched. PKG#:PKG04265568 | |
| Item received | |
| Undeliverable item, will be returned to sender | |
| The item is lodged to airport warehouse in originating country | |
| Consignment received at the PostNL Acceptance Centre | |
| Final delivery | |
| Transmission for delivery | |
| Departure from inward office of exchange | |
| Held by customs | |
| Arrival at inward office of exchange | |