Malaysia Post Tracking | Track Malaysia Post
Malaysia Post is a government-owned company that provides postal services in Malaysia. It was started in the 1800s and has witnessed tremendous growth with more than 930 established branches across Malaysia. It has also employed over 23,500 people. Apart from the local postal services, the company specializes in international mail, e-commerce, logistics, courier, and retail services.
Track Malaysia Post Contact Number
Local Telephone: 1 300 300 300
International Call: 603 7626 1900
Fax: 603 7628 0082
Email: [email protected]
Malaysia Post Customer Center Working Hours
08:30am – 08:00pm (Monday-Friday)
08:30am – 05:00pm (Saturday)
Track Malaysia Post Delivery / Transit Time
The Malaysia Post offers both domestic and international parcel delivery services. The following are the international parcel delivery services.
The Express Mail (EMS)
This is an international delivery service for your merchandise and documents. It covers over 230 countries globally. The delivery countries covered are categorized into zones. The service is efficient, cost-effective, and reliable. Below are the key features of the EMS delivery service.
§ Has a Tracking feature
§ Offers parcel pickup service
§ Gives compensation as per the delivery terms and conditions
§ Optional shipment insurance
§ Has delivery proof
§ Offers door-to-door delivery services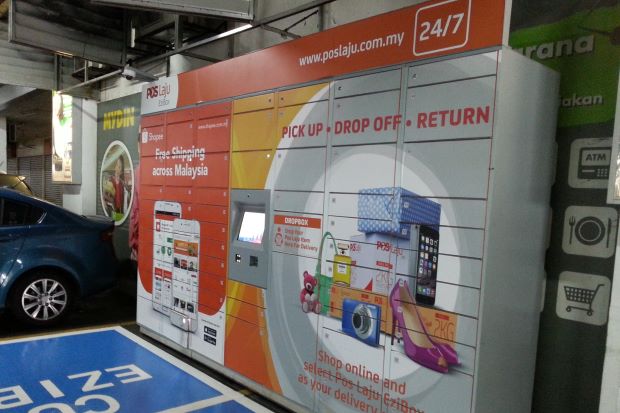 The Flexipack International
This is an international delivery service that is most convenient for the e-commerce and packages for family and folks abroad. It covers over 200 countries globally. To get this service, you should purchase a prepaid box, pack, or envelop. Pack your shipping items and drop the Flexipack at any Malaysia Post branch. Below are the key features of this delivery service.
§ The door-to-door delivery service
§ Optional tracking system
§ Provides Registered packages insurance
International Parcel
This is a parcel delivery service that is categorized into two:
The International Surface Parcel
This service is offered for bulky merchandise/parcels for abroad shipment via the sea. The method is cheaper but takes longer as compared to the EMS. Also, it has a tracking feature.

The International Air Parcel
This is a service for shipping your bulky merchandise/parcels abroad by Air. It is cost-effective and has a tracking feature. The destination countries covered by this service are zone-classified.
Malaysia Post Tracking/Track Malaysia Post
Track your shipment by entering the tracking number on the field provided on the Malaysia Post Website.
Ordertracking-Track Malaysia Post
[Track and Trace Malaysia Post] – Track your shipment from any region of the world with ease.
[Get real-time updates about your bulk Malaysia Post via SMS] – Receive regular information regarding the state of your parcel through a simple SMS notification until delivery is made.
[Easy and convenient tracking for e-commerce business]– Ensure that your customers/clients receive their parcels with less loss-related cases.
[PC and Mobile friendly Tracking] – Track your shipment from the pickup to the destination points with a single tap or click on your smartphone/PC.
Malaysia Post FAQs
Q: What if my parcel gets damaged or lost?
A:— The Malaysia Post is safe for shipments. However, in the rare case of theft or damage to your item, the company will compensate. The compensation level will depend on the type of service and the stipulated terms and conditions. It is also important to consider choosing a service that offers insurance cover for your shipping items.
Q: How do I calculate the postage/transit time?
A:— Visit the 'calculate postage' section on the Malaysia Post website. Enter the shipment details and the delivery service. Note that the delivery time depends on the type of service and the destination country. The transit time is an estimation of the actual period it will take to deliver your item. Therefore, there may be a difference in the estimated and real-time.
Q: Can I send medicine to South Africa via the international post?
A:— No. It is among the prohibited shipping items. Other prohibited parcels include the following:
§ Inflammable and explosive materials
§ Firearms and ammunition
§ Narcotics and medicine
§ Valuable stones and currency notes
§ Substances that might be harmful to the Malaysia officials
§ Pornographic materials
§ Perishable items
Q: Can I send a heavy item via the EMS to an international destination?
A:— Yes you can post a parcel weighing up to 30 kg. Different countries covered by the EMS have different weight limits. For instance, the maximum shipping weight for china and Ukraine is 30 kg and 20 Kg respectively.
Q: What happens if my parcel is not delivered as scheduled?
A:— There is no reason for panic as the parcel delivery time depends on the destination country and service. The approximated delivery time may have a slight error. In this case, the delivery of your item may not be as prompt as expected. However, if you experience extreme delivery delays, contact our Customer Support for further follow-ups.