India Post Tracking| India Post International Parcel Track
Through ordertracking, you can track International Speed Post (EMS), International Air Parcels, International Tracked Packet and orders from eBay, Amazon India, Aliexpress, etc.
Order Tracking Team offers parcel tracking services from over 600 couriers including EMS(ePacket), Yanwen Express, China Post Group and others. Easily track your India Post parcels here!
India Post Customer Service Contact
Tel: 18002666868, 9:00 AM - 6:00 PM
India Post Tracking Number Format / Example
| India Post service | Tracking Number Example |
| --- | --- |
| Speed Post (EMS) Domestic | EE123123789IN |
| International EMS items to be delivered in India | EE123123789XX |
| Electronic Money Order(eMO) | 000000000000111111 |
| Registered Mail | RX123123213IN |
| Express Parcel Post | XX123123123XX |
India Post Shipping and Tracking
International Letters Tracking
Supports Shipping to 213 destinations worldwide
Weight limit —
2 kg for letters and small package
7 kg for items for the blind
30 kg for M Bags
International Speed Post Tracking
International Speed Post was created in 1986 by the Department of Posts, ships to 98 countries and 845 destinations across India. The weight limit 35 kg. Track and trace service and insurance services are available.
International Tracked Packet Tracking
International Tracked Packet is created for the shipping request of the e-commerce market in Asia Pacific countries. The weight limit is 2 kg, with track and trace service. (Available countries—​Australia, ​Cambodia​, HongKong, ​Indonesia​, Japan, Malaysia, New Zealand, Philippines, Singapore, South Korea, Thailand, Vietnam)
International Air Parcels Tracking
International Air Parcels was for meeting the customer demand of the B2C and C2C market, suitable for retail and customers shipping items under 20 kgs. with a guaranteed transit time
India Post FAQ
Q:What's the transit time of International Speed Post of India Post?
A:
United Kingdom (UK)—2 to 6 days;
United States of America (USA)—4 to 7 days;
Australia—4 to 8 days;
Canad—5 to 9 days;
China—4 to 9 days;
Japan—3 to 6 days;
Russia—5 to 9 days;
Spain—4 to 8 days;
Thailand—3 to 6 days
Q:When and where could I make a claim for damaged /loss parcels of India Post?
A: You can make complaints only—
Before the service was over.
Within 60 days of the transaction
The complaints could be made At Post Office/ By hand or by Post / Online
Q:The tracking status hasn't updated, what's the reason/(tracking information is unavailable)?
A: If you just send the package, it takes time for India Post uploading information of shipment to their system, please track again later.
India Post Tracking Status
Item booked— Your item has been booked successfully at IndiaPost site.
Item Received— Your item has been received by the Post Office of India Post.
Item Bagged: Your item has been bagged in a mailbag for shipment.
Item dispatched— Your item has been dispatched for delivery.
Out for Delivery— Your item is sent out for delivery.
Item Delivered: The item has been delivered to the receiver.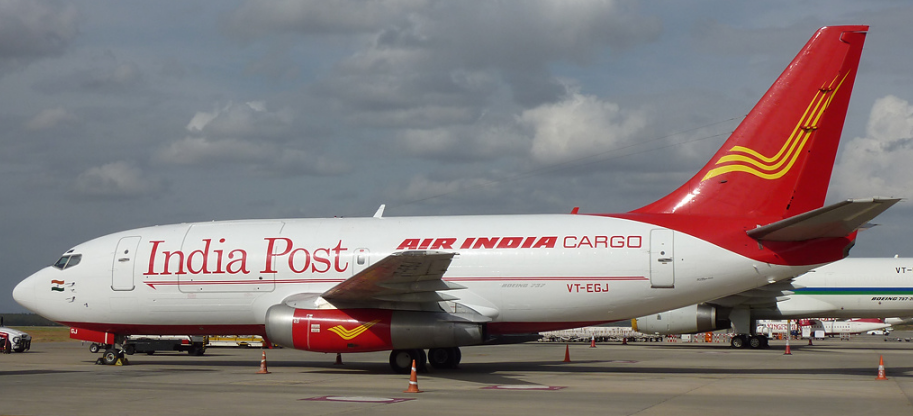 India Post Tracking
India Post is the DoP (Department of Posts), owns the biggest network of post offices around the world, supplies service of— delivering mails, accepting deposits under Small Savings Schemes, offers retail services and life insurance service such as PLI, RPLI.
Order Tracking—Track India Post Parcels
[Bulk Track India Post packages in no time]—For tracking several tracking numbers at one time.
[Supports Different Platform]—Easy to access to tracking PC devices or mobile phones
[SMS Notification in Time]—Just receive the message from Order Tracking, you can follow up orders.
[Tracking Major Couriers]—An ideal tool for e-commerce merchants and buyers from Amazon, eBay, Aliexpress, etc.