Hong Kong Post Tracking|Hong Kong Speed Post Tracking
Hongkong post was formerly known as Postal Department or Post Office and is a separate entity from China Post. Provides express delivery service, production of stamp, fulfillment and advance ordering, and philatelic service.
Manage delivery information of Hong Kong Post packages worldwide, you can get the updated location and delivery status.
Hong Kong Post Customer Service Phone Number
Mon-Fri 9am-7pm, Sat 9am - 5pm, except public holidays
2921 2211 (Loss of item Number)
2921 2560(24-hour)
Hong Kong Post tracking number format/example
Local mail
For registered/recorded delivery mail: RR XXXXXXXXX HK / RA XXXXXXXXX HK
For parcels:CP XXXXXXXXX HK
CourierPost mail.
For Local CourierPost mail: DA XXXXXXXXX HK
Outward international surface or air parcel, registered mail, or insured mail.
For a Speedpost item: EE XXXXXXXXX HK
Hong Kong Post FAQ
Q: I was not at home when the Hong Kong Post parcel is delivered, how can I get my parcel? To get to the post office to collect or waiting for redelivery?
A: Please check the notice reminder card left by postman, and contact your local Hongkong post office to get the arrangement of how to get your parcel. (If you are the sender, please let the receiver contact the Hongkong post office in destination for arrangement.)
Q: I received a Mail Collection Notification Card from Hong Kong Post, what should I do?
A: The possible reason for leaving a Collection Notification Card—
Insured parcel;
registered items, parcels, SpeedPost items, Local CourierPost items, these parcels need a signature. (no one available to receive when parcel is delivered; or parcel addressed to a PO box;)
Oversized parcel;
Damaged parcel.
Q: Why the Outward International Mail of Hong Kong Post was returned?
A: For oversea parcels, if the sending address is correct,please provide item number to Hongkong Post for requesting a check for the reason of return .(or please provide receiver with a copy of the front and back of the envelope of parcel,and let receiver to inquiry the reason from local post office.
Q: I don't have the tracking number?/tracking the number is lost, how to track the Hong Kong Post delivery status?
A: If you are tracking a parcel bought online, please contact the sender(seller) to get your tracking number. Or please contact Hongkong Post phone number 2921 2211(available time—Mon-Fri 9am-7pm, Sat 9 am - 5 pm)
Q: Why the delivery status of Hong Kong Post parcel hasn't updated for a long time? How can I track?
A: If the tracking number you entered is corrected, the delivery status will not update after parcel being sent out from Hongkong. It is normal if there is no data when the parcel is just picked up, cause it takes time for uploading shipment information by Hongkong post office. Under this circumstance, please track again later.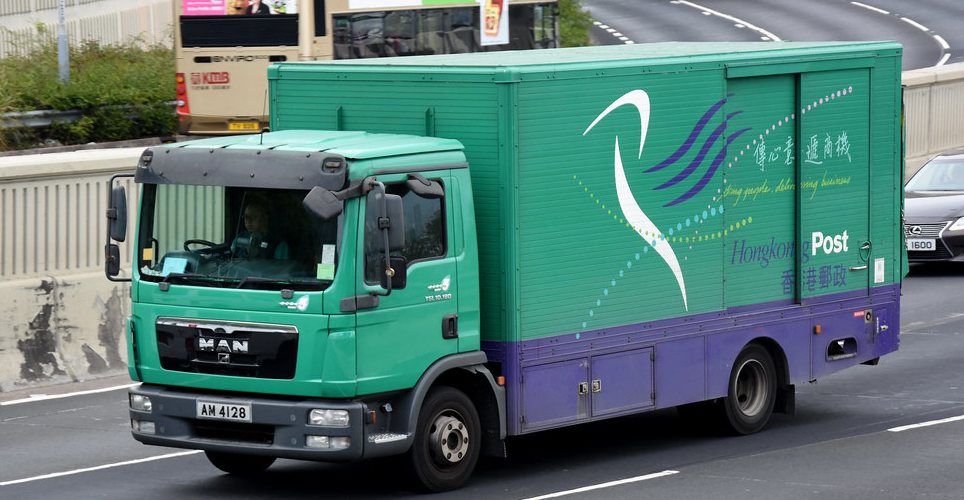 Hong Kong Post Tracking
Hongkong Post was established in 1841, provides local and overseas postal services.The International Mail Center opened in June 1980 which handles 100 tonnes of mail every day. In July 1990, the Mechanised Letter Sorting System went into test operation. And the speed of mail sorting was improved significantly.
Ordertracking—Track Hong Kong Post Parcels
[Track Hong Kong Post Shipments in Batches at One Click]— Track and trace the delivery status of multiple packages on a single page.
[Timely Notification via SMS]— Automatic message with Hong Kong Post tracking result helps to decrease the missing rate of orders.
[Tracking Anywhere]— Workable on PC device and mobile phone, make parcels' tracking easier wherever you need.
[Easy to Use]— Convenient for online e-commerce purchaser and the merchant to track and handle Hong Kong Post package.