GATI Courier Tracking | GATI Courier India
This is a multinational courier company that offers express delivery, logistics, and supply chain management services. The company was founded in 1989 and the Headquarters is in Hyderabad-India.
Ordertracking – Track GATI parcel and mail
OrderTracking offers parcel tracking services from over 600 couriers including China EMS(ePacket), Yanwen, India Post and others. Easily track your GATI Courier parcels here!
Track GATI Courier Customer Number
Customer Care Telephone:
1860-123-4284 (India)
0712-2534284
0712-7144282
Email: [email protected]
GATI Courier Tracking Number
The tracking number consists of 9 digits, for example, 671813058.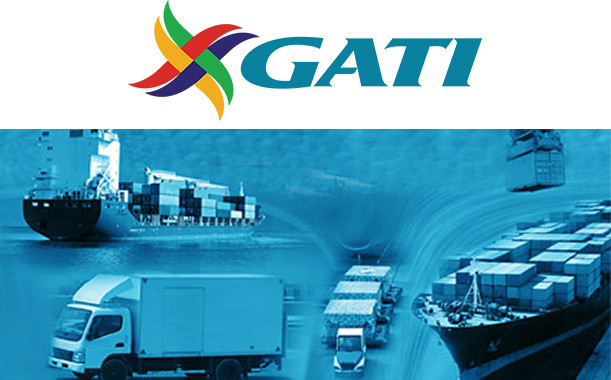 GATI Courier Delivery Tracking
The courier offers both domestic and international delivery services that include:
GATI Express
Express Plus
Premium
Premium Plus
GATI Express
This is a cost-effective delivery service for the time-sensitive shipping items and has the following key features.
Door-to-Door delivery
E-billing/POD
Weather-proof container vehicles
FOD, COD, and DOD payment methods
Holiday and weekend pickup and delivery services
Point-to-point distribution services
Tamper-proof transit-Octoi clearance
Package tracking feature
SMS and email updates
Last-mile delivery
Express Plus
This is a faster delivery service as compared to the normal standard and has the following key features.
Direct route connectivity across India
Secure delivery service
Ideal for urgent shipping items
Multimodal (24, 48, and more than 48hrs) deliveries to both metro and non-metro regions.
Premium
This is a tailored service for the urgent shipping items that require multimodal deliveries to the metro and non-metro regions.
Premium Plus
This is an improved version of the Premium Service for the time-sensitive shipping items to all India's major ports. The delivery period is 12 hours/before the next day at noon and serves specific locations.
GATI Transit Time
The transit time is the approximate delivery time for a shipping item. GATI website has a transit time calculator for delivery time estimation. The time varies depending on the weight, origin, and the destination of the shipping item.
Track GATI Courier FAQs
Q: Who should be liable for the damage or loss of a shipping item in transit?
A:— GATI is liable for the loss or damage of a shipping item only if a claim is lodged within 30 days-window of delivery receipt.
Q: How do I track my shipping item?
A:— Enter the 9 digits-docket/reference number on GATI tracking e-portal. Or you can track your GATI parcels here. Just enter and click, then get what you want.
Q: How do I claim my lost item?
A:— You should contact GATI Customer Care through 1860 123 4284 for any queries regarding your shipping item. Also, you can lodge a claim through the complaint page on GATI website.
Q: Can I ship dangerous goods with GATI?
A:— No. GATI prohibits the delivery of dangerous goods, counterfeit jewelry, fragile material, hazardous substances, liquid material, and filled cylinders.
Q: Which makes me eligible for a refund?
A:— You are eligible for a refund by GATI if there's a delay in the delivery of your shipping item. However, this excludes factors such as natural calamities and political chaos.
Q: Which situations will lead to the settlement of a claim?
A:— Your claim will be settled in case of:
Undelivered shipping item
A lost shipping item
The item is booked on the courier desk
A damaged shipping item
Q: Can I schedule a pickup through the online portal?
A:— Log in to GATI online portal to schedule an item pickup from a region served with the courier. Alternatively, you should call the Customer Support for further instructions.
Q: How can I know whether my location is served by GATI?
A:— GATI website has an online locator tool that tells about the regions with GATI coverage.
Q: Can payments be made to GATI from the receiver on my behalf?
A:— Yes. This is possible through the Cash on Delivery option that GATI offers.
GATI Status
| Status | Description |
| --- | --- |
| Delivered | Item successfully delivered |
| Arrived at destination | The item is at the destination station |
| Shipment booked | Item booked for delivery |
| Departed from origin | The shipping item left the origin station |
| Received | The shipping item has been received at the station |
| In transit | The item delivery is on course |
| Out of delivery | The delivery package left the courier station |
| Check-in – International Operation Center | The item received and recorded at the courier international center |
| Out of next station | The item is out for next station delivery |
| Returned | The item sent back to the addresser |
| Delivery appointment secured on this date/time | The delivery booked for a specific date or day |
| Normal Item Appointment | The normal item delivery booked |
| Item is in transit | The item delivery is on course |
| Item awaiting departure | The item is at the terminal pending delivery |
| Item En route to the destination | The item delivery is on course |