Gati KWE Tracking
This is a combined-venture multinational courier company, founded in 1989 and the Headquarters is in Hyderabad, India. The joint venture is between India's Gati and Japan's Kintetsu World Express. With its rich shipping resources, the company provides delivery services across nearly all districts in India.
Order Tracking offers parcel tracking services from over 600 couriers including EMS(ePacket), Yanwen, China Post Group, India Post and others. Easily track your Gati-KWE parcels here!
Customer Care Call Number: 040-71204284; 040-27844284
Email: [email protected]
Gati KWE Tracking Number
The tracking number has 9 digits, for example, 123456789.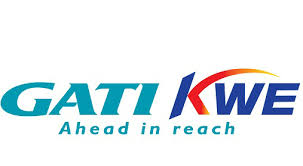 Gati KWE Delivery
The courier offers domestic and international shipping services that include:
GATI KWE Express
Express Plus
Premium
Premium Plus
GATI KWE Express
This is a cost-effective delivery service for the time-sensitive shipping items and has the following key features.
Point-to-point distribution services
Tamper-proof transit-Octoi clearance
Package tracking feature
SMS and email updates
Weather-proof container vehicles
FOD, COD, and DOD payment methods
Holiday and weekend pickup and delivery services
Last-mile delivery
Door-to-Door delivery
E-billing/POD
Express Plus
This is a quick delivery service compared to the normal standard and has the following key features.
Direct route connectivity across India
Multimodal (24, 48, and more than 48hrs) deliveries to both metro and non-metro regions.
Secure delivery service
Ideal for urgent shipping items
Premium
This is a service designed for the urgent shipping items that require multimodal deliveries to the metro and non-metro regions.
Premium Plus
This is an improved version of the Premium Service for the time-sensitive shipping items to all India's major ports. The delivery period is 12 hours/before the next day at noon and serves specific locations.
Gati KWE FAQ
Q: When will I receive my item in transit?
A: - The transit time of a shipment is based on the weight and distance between two regions (origin and destination). Gati KWE website has a Transit Time Calculator to estimate the delivery time.
Q: How do I schedule a pickup with Gati KWE?
A: - You should request a pickup by calling Customer Care or filling an online pickup form.
Q: What documents should I have to ship an item in India?
A: - Gati KWE's webpage has documents option on the tools section that gives the necessary information regarding shipping documents.
Q: Under what circumstances will I receive a Freight refund by the courier?
A: - You will only receive a refund in case of a delay in item delivery.
Q: Is there an alternative to lodging a claim through writing to the courier?
A: - Yes. You can alternatively call Customer Care to file a claim.
Q: Can I ship dangerous goods with Gati KWE?
A: - No. The courier prohibits shipping dangerous goods among other items including, fragile material, hazardous material, jewelry, and liquid material.
Q: What does OBN mean?
A: - This is an Observation Note
Q: Are there locations that I will not receive a refund?
A: - Gati KWE does not provide refunds for shipments across the North-Eastern region.
Q: When should I lodge a claim?
A: - You should make a claim within 30 days from the date of delivery.
Q: What makes a claim eligible for settlement?
A: - Your claim is eligible in case of:
Undelivered shipping item
Item booked on the courier desk
A damaged shipping item
A lost shipping item
Q: Does Gati KWE serve my location?
A: - Gati KWE website has an online locator tool that tells about the regions the courier serves.
Q: Will Gati KWE collect payment from the consignee on my behalf?
A: - Yes. This is possible through the payment option of Cash on Delivery.
Q: How do I know the shipping status of my item?
A: - Use the Docket or Reference number of your shipment to track on the courier's website.
| Status | Description |
| --- | --- |
| Item delivered | Item delivered to the destination address |
| Item arrived | Item is at the destination courier office |
| Item returned | Item sent back to the shipper |
| Item in transit | Item delivery is on process |
| Undelivered-delivery address closed | Item not delivered due to closure of the delivery address |
| Item departed its origin | Item left its initial location |
| Item is out for the next station | Item is out for delivery to the next courier station |
| Undelivered-addressee reused | Item not delivered because the addressee refused it |
| Item booked | Item booked for shipping at the courier office |