FedEx UK Tracking
This is a branch of the FedEx Corporation which serves the UK and other European countries. FedEx aims at expanding its global network through efficient logistics and delivery services.
Order Tracking offers parcel tracking services from over 600 couriers including TNT, Yanwen, China Post Parcel and others. Easily track your FedEx UK parcels here!
FedEx UK Customer Care Number
UK Customer Service Telephone: 03456 00 00 68
International Customer Service Telephone: 03456 07 08 09;+44 24 76 706 660 (Calls from abroad)
Customer Service Working Hours
08:00hrs – 18:00hrs (Monday to Friday)
08:00hrs – 12:00hrs (Saturday)
FedEx UK Tracking Number
The tracking number is the reference number which consists of 12 digits, for example, 221992094796.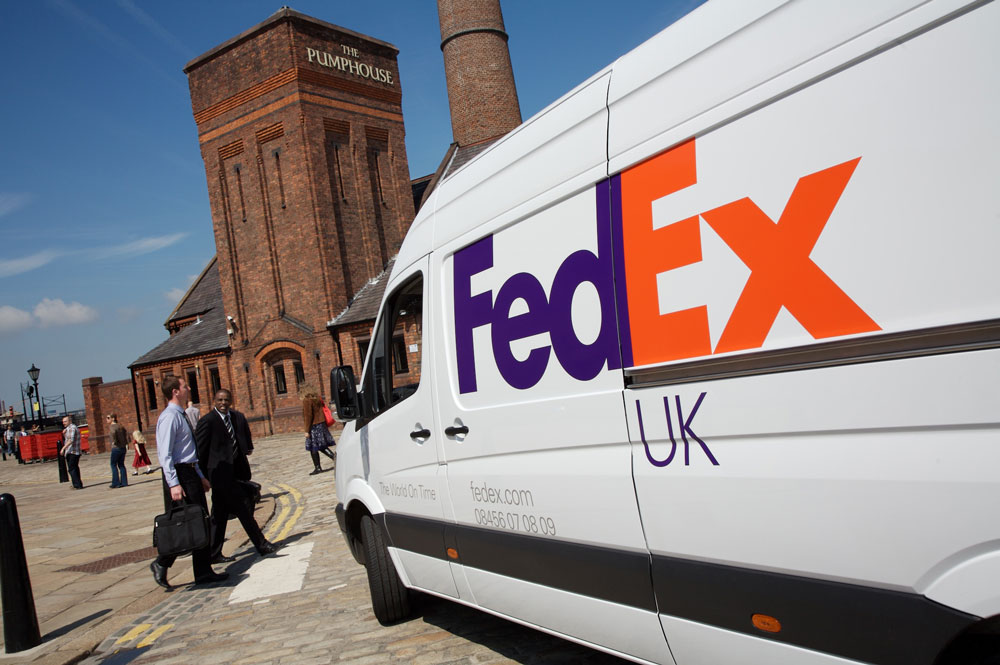 FedEx UK Delivery Tracking
FedEx delivery services cover the UK, Europe, and the rest of the world. The shipping services are tailored to meet your business and timescales needs. They include:
FedEx Next-day (UK service)
This shipping service is for the time-sensitive shipments that require quick deliveries across the UK. FedEx UK meets your delivery needs through this day and time-specific service.
FedEx International Economy
This is a cost-effective and efficient delivery service for shipments across Canada, U.S, Latin America, Africa and Oceania regions, Asia, and the Middle East.
FedEx International Priority
FedEx UK, through the International Priority, offers expedited international services to the U.S, Canada, Latin America, Africa and Oceania regions, Asia, and the Middle East.
FedEx International First
This is the fastest International Express service for shipments across Latin America, USA, Canada, Africa and Oceania regions, Asia, and the Middle East.
FedEx UK Transit | Delivery Time Tracking
FedEx UK shipping time varies and is based on the service and region. For instance, it takes 2-5 days for FedEx International Economy while 2 days by morning, for the FedEx International First for the Canada and US shipments.
FedEx UK FAQ
Q: Can I ship multiple items at a go with FedEx UK?
A:— Yes. FedEx allows you to ship a maximum of 9,998 packages per Air Waybill. You should, also, observe the weight limit per shipping item.
Q: How do I label my shipping item?
A:— You should indicate on the Airway bill the recipient's country, city, and street address, contact details, and the postal code (of the recipient and the sender).
Q: Can I ship perishables with FedEx UK?
A:— No. FedEx does not allow the shipping of such since it does not offer specialized handling like refrigeration.
Q: What happens if my item is rejected at Customs at the border point?
A: -Your item will be returned upon a request to the country of origin at your cost.
Q: Why was my shipment delivered by a third-party courier?
A:— FedEx has exclusive rights to route shipments by its way of choice. By agreeing to FedEx terms, you authorize it to divert your shipping item for efficient delivery.
Q: Is it possible to reroute my FedEx shipment?
A:— FedEx UK delivers shipments to the address on the (Air) Waybill. In case you want to change the address, you should contact Customer Support with an alternative address and recipient's details. The reroute service will involve an additional transportation cost.
Q: Can I ship my item on a Saturday past the normal business hours?
A:— Yes. FedEx will deliver your item at a special handling fee.
Q: What if I am unavailable for the delivery?
A:— The courier will make 3 delivery attempts. If they all fail, the item will be on hold at the nearest courier station for a maximum of 5 days. Failure of the recipient to pick up or collect the item will render it undeliverable.
Q: Why does my shipment tracking status read Undeliverable?
A:— FedEx may consider an item undeliverable if:
The shipping improperly packaged
The recipient refuses or rejects the item
Incomplete Customs procedures
Shipment is addressed to a location not served by FedEx
The shipment would cause damage to other shipping items
Incomplete recipient's address
Q: What happens if my shipment is undeliverable?
A:— FedEx will attempt to notify the sender to initiate a Return process without subjecting you to regulatory conditions. If FedEx fails to reach you, it will return the item to the country of origin or the company warehouse.
Q: What if there are delivery delays for my international shipment?
A:— FedEx has a Money Back Guarantee for delays associated with all the international shipping services.
Q: How do I request a time-specific delivery service?
A:— You should contact the Customer Service and provide the following information.
Date of the shipment
The shipment weight
Value of the shipment
The precise destination
Item description (nature)
Q: I declared the value of my item. What if it gets lost while in transit?
A:— FedEx is only responsible for maximum compensation of $100 per shipping item.
Q: My shipment has arrived damaged. What do I do?
A:— You should file a claim by writing to FedEx within 28 days of the shipment delivery. This should be submitted accompanied by the contents, packing, and cartons for investigation.
Q: What if my fragile item is damaged during loading or offloading?
A:— The courier will not be liable for damages caused to shipments that require special handling.
Q: When should I expect my international shipment to Africa?
A:— Below are the shipping times for various FedEx global regions
Origin/Destination
FedEx International Economy®
FedEx International Priority®
FedEx International First®
Latin America
Export: 4 days
Import: 5-6 days
Export: 1-2 days
Import: 2 days
Export: 2 days, morning delivery
Import: N/A
USA and Canada
Export: 2-5 days
Import: 4-5 days
Export: Next day
Import: 2 days by morning
Export: Next morning
8:00 or 8:30 am
Import: 2 days by morning
Africa and Oceania
Export: 3-4 days
Import: 4 days
Export: 2-4 days
Import: 1-2 days
N/A
Asia
Export: 4-6 days
Import: 3-4 days
Export: 2 days
Import: 1-2 days
From main business centers
N/A
Order Tracking – Track FedEx UK
[Real-time SMS updates] – Receive timely and regular status updates of your shipment.
[Can be used on all devices] – Track your FedEx shipment from your mobile and PC devices.
[Multiple shipments tracking] – Track multiple shipments in a single display.
[A safety tool for e-commerce] – Enhance the safety of your online merchandise with the Order Tracking tool.