FedEx Ground Tracking
FedEx Ground is a subsidiary company of the FedEx Corporation that offers Surface delivery services. It was founded in 2,000 and the Headquarters is in Moon, Pennsylvania-United States.
OrderTracking offers parcel tracking services from over 600 couriers including China EMS(ePacket), USPS, China Post and others. Easily track your FedEx Ground parcels here!
FedEx Ground Customer Care
Customer Support Telephone: 1-800-463-3339


FedEx Ground Tracking Number
This is the shipment reference number that has up to 12 digits, for example, 123456789358.


FedEx Ground Delivery Tracking
The FedEx Ground shipping service covers all the US regions, Alaska, Hawaii, and Canada. It is a cost-effective delivery service with the following key features:
Multiple delivery options
A wide range of pickup options
Collect-on-Delivery options
Proof-of-Delivery Options


FedEx Ground Transit | Delivery Time
It takes 1-5 business days to deliver shipments across the U.S and 3-7 business days to Hawaii and Alaska.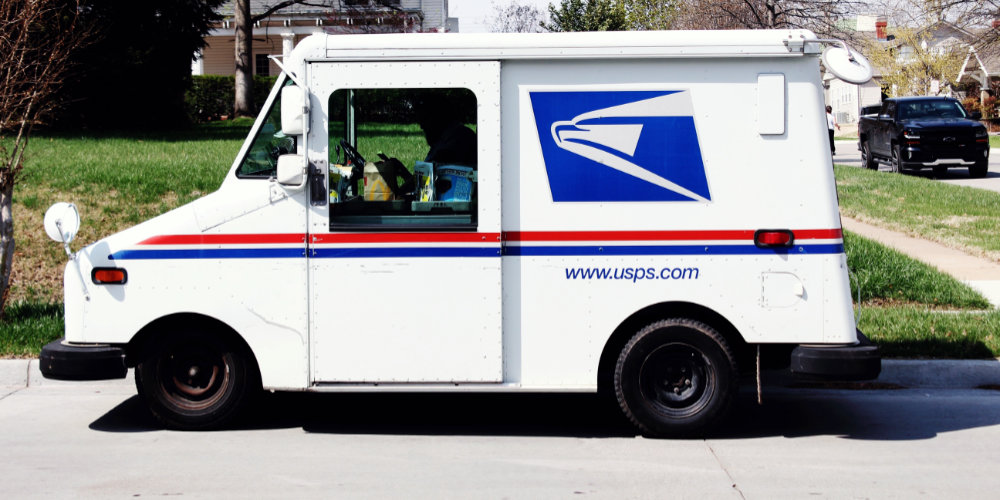 FedEx Ground FAQ
Q:What if I want delivery on a specific date?
A:— FedEx Ground offers time-specific deliveries. You should, therefore, request FedEx Ground to deliver your shipping items between 5:00 pm and 8:00 pm.


Q:What happens if I will be unavailable at the delivery location?
A:— You should request FedEx Ground to hold the shipping item at a nearby courier location or office.


Q:Can I cancel a home address delivery if on holiday?
A:— FedEx Ground has a Request Vacation Hold option to postpone deliveries to your home address. However, the delivery suspension only lasts up to a maximum of 14 calendar days.


Q:How will I know that there was an attempted delivery?
A:— FedEx ground notifies you of delivery through door tags that may contain the following information:
Available options after a missed delivery
Where your shipment is placed in case you miss the delivery

A successful shipment delivery



Q:Can I schedule a Saturday pickup service with FedEx Ground?

A:— Normally, FedEx Ground does not offer Saturday pickup services. However, you can request the service which will involve an extra handling fee.


Q:What if I want to change the pickup address of my item?
A:— FedEx Ground, will upon a request by the shipper, offer pickup services to a different location or address at an extra fee.


Q:How sure can I be that the addressee has received the consignment?
A:— FedEx Ground has a Signature Proof of Delivery which is an image of the addressee's signature. You will be able to obtain this signature via fax, delivery by FedEx, and electronic shipping solution.


Q:Can I assign FedEx Ground to collect payment for the shipping item?
A:— Yes. FedEx provides a variety of C.O.D payment options for the U.S and Canada customers. These options include:
Regular Cash on Delivery (C.O.D) in case you want to designate the type of payment to be collected
Guaranteed Funds C.O.D for the certified check, cashier's check, and Money Order.
Currency C.O.D to collect cash from the consignee with an additional fee.


Q:How do I know the shipping status of my FedEx Ground shipment?
A:— Enter the shipment reference number of the e-tracking portal to get your tracking status.


Q:Can I ship alcoholic beverages with FedEx Ground?
A:— You can ship alcohol with FedEx if you only hold a federal or state license.


Q:What are the requirements for claim filing?
A:— Write to FedEx Ground stating the date, your shipping record, and tracking ID. You should also, attach copies of the supporting documents proving the value of the item extent of the damage.


Q:What if I discover damage to my item days after the delivery?
A:— You should get in contact with the FedEx Customer Service through 1-800-463-3339 immediately you discover this. However, the discovery should be within 60 days from the delivery date.


Q:Are there options for filing a claim?
A:— Yes. There are three options, namely:
Contact Customer Service via 1-800-463-3339 and say Claims.
Write a claim and attach a completed claim form to send to the U.S Postal Service through FedEx Cargo Claims Department, P.O Box 256, Pittsburgh, PA 15230, and Fax: 1.877.229.4766.
Submit your claim online at fedex.com/us/claimsonline (does not apply to the FedEx Ground C.O.D claims)


Q:Can I get insurance for my item with FedEx Ground?
A:— No. FedEx Ground does not offer insurance for shipping items. If need be, you should purchase insurance from a third-party company.


Q:What is the maximum liability to the loss of an item in transit?
A:— FedEx ground is only liable to maximum compensation of $100 of the declared item value. The figure may change if the declared value is higher as per the FedEx Service Guide.


Q:Why does FedEx Ground refuse/reject my shipping item?
A:— FedEx Ground has the sole rights to refuse or reject shipping items for these reasons:
Unauthorized item packaging
Dangerous or harmful shipping items that may cause damage to other consignments
Shipping Items with excess weight
Items that are operationally unfit for transportation


Q:Who will be liable for the costs associated with a Return by FedEx Ground?
A:— The party who initiates the Return process will be liable for all the costs associated with it.


Q:Why is my shipping item undeliverable?
A:— There are various reasons for undeliverable items that include:
The recipient refuses to accept shipment either during or after delivery
Shipment contains prohibited items
Improper item packaging
Incorrect delivery address
Items damaged to an extent of impossible re-wrapping
The recipient cannot be located
The recipient's place of work is closed
No appropriate person available to receive the item during the initial and subsequent delivery attempts
The recipient refuses to pay for a shipment bill


Q:What are the FedEx Ground rates in the U.S?
A:— The rates are based on origin and destination distance, the shipment weight, and service. FedEx has a Rate and Ship tool for estimating shipping rates.