PostNord Tracking/Post Denmark
PostNord Denmark is a government-owned company that provides postal services in Denmark. Also, it offers courier, third-party logistics, and Express services. It was founded in 1624 and the Headquarters is Copenhagen-Denmark. The company has seen tremendous developments over the years with a record of over 24,000 employees.
PostNord Contact/Post Denmark Customer Care
Customer Care Telephone: +45 70 70 70 30
+45 70 11 12 30
+45 70 200 200
Email: [email protected]
[email protected]
Customer Care Working Hours
Monday – Friday – (09:00am – 6:00pm)
PostNord/Post Denmark Tracking Number
The PostNord Tracking number is the shipment number which consists of up to 14 characters (numbers and letters).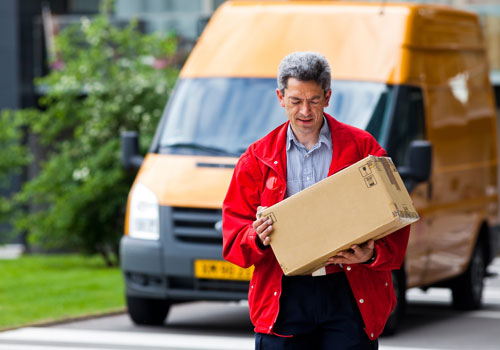 PostNord/Post Denmark Delivery
The company provides both domestic and international parcel delivery services. Here are the international PostNord delivery services.
§ PostNord Parcel Economy
§ Valuable Items
§ Postpakke International
§ MyPack Collect
§ Postpakke Home
PostNord Parcel Economy
The PostNord Parcel Economy is a cost-effective service for non-urgent parcels weighing a maximum of 35 kg. The deliveries are for the companies in Greenland and the Faroe Islands in Denmark. Parcel delivery time to the Faroe Islands and Greenland is 4-9 and 17-27 working days respectively. The following are the key features.
§ Cost-effective service
§ A few parcel exceptions delivery
§ Parcel tracking feature
Valuable Items delivery
This is a unique delivery service for valuables such as banknotes, silver, securities, coins, and gold among other items. The value consignment service has these main features:
§ Tracking feature
§ Parcel insurance
§ Serves both locally and internationally
Postpakke International
This is an international parcel delivery suitable for items with 20 kg maximum weight. Below are the main features.
§ Parcel tracking feature for specific countries
§ Convenient online postage purchase
§ Global coverage
MyPack Collect
MyPack Collect is a retail-parcel delivery service to contract customers within Europe and the Nordic region. Parcels should weigh a maximum of 20 kg and are sent to locations nearest to the addresses. Here are the service key features.
§ Parcel tracking system
§ Parcel collection SMS
§ Europe and the Nordic region deliveries
§ Preferred nearby location delivery
PostPakke Home
This is a delivery service for both Denmark and International parcels weighing a maximum of 20 kg. Here are its key features
§ Parcel tracking feature
§ Quick deliveries
§ Door-to-door deliveries within Denmark
§ Return service (for unauthorized items)
FlexChange
This parcel service gives your customers full control of the delivery process. The following are the features
§ It is flexible – Choose an alternative parcel delivery location if not at home
§ It is simple – Make a quick and easy delivery choice
§ It is convenient – Receive notifications about the delivery date and time
PostNord/Post Denmark Transit Time
PostNord transit time depends on the parcel delivery service, weight, and destination. The transit time is also based on the day in which the sender hands over the parcel to the courier. The company has a shipping time calculator to estimate delivery time.
PostNord/Post Denmark FAQ
Q: Why is there a delivery delay for my shipment?
A:— PostNord Denmark rarely experiences delays in parcel delivery. However, unavoidable circumstances may cause delays. Here are some of the circumstances.
§ Bad weather conditions
§ Incorrect delivery address
§ Challenging identification of the recipient's location
Q: How can I track my parcel?
A:— To track your parcel, enter the shipment number which consists of up to 14 characters (letters and numbers) on the Track and Trace e-portal.
Q: What happens if I miss a delivery?
A:— The courier will make delivery attempts if you fail to be at the indicated location. Failure in all the attempts will require the driver to leave you a notification citing the delivery attempts. Your parcel will be returned to the PostNord depot until you make a new delivery arrangement within a seven day-window. To avoid inconveniences, you should provide the following delivery alternatives.
§ New address
§ Collection from the PostNord depot
§ New delivery date
§ Third-party parcel collection with an Authorization letter
Q: What if my item is damaged during delivery?
A:— PostNord/Post Denmark guarantees safe parcel delivery. However, an unforeseen situation may cause damage to your shipping item. In such an instance, you should instantly make a claim through the shipping items document. A written complaint should be made to the courier for the damages caused to the package and not the parcel. All claims and complaints should be made within seven working days for timely compensation.
Q: Do I require any documents to make an international parcel delivery?
A:— Yes. However, the required documents depend on the nature of your parcels and the destination country's Customs requirements. Deliveries outside the European states should have an attached proforma or commercial invoice.
Q: When will my parcel shipments from Denmark reach Europe?
A:— PostNord/Post Denmark delivery schedule is from Monday to Friday (08:00am – 4:00pm). Delivery time depends on the service and destination country. Here are the estimated delivery times:
§ 1-2 business days for the Baltic deliveries
§ 1-3 business days for places the non-European nations deliveries
§ 1-7 business days depending on the delivery country
Q: Can I ship a parcel weighing 50 kg to the Faroe Islands?
A:— No. The allowed maximum parcel weight is 31.5 kg. However, different delivery services have different parcel weight limits.
Q: Can I pick up a parcel delivery from a postal address?
A:— No. PostNord Denmark does not make parcel deliveries to postal addresses.
Q: Is the insurance charges part of the general PostNord rates?
A:— The insurance charges may/not form part of the general service rates. This is stipulated in the terms and conditions of the various parcel delivery services.
Ordertracking –Track PostNord Denmark
[World-class real-time tracking] – Get real-time SMS notifications about your PostNord Denmark parcel deliveries.
[Elevate your online business to another level] – Track your e-commerce deliveries for service efficiency.
[Bulk Track and Trace PostNord shipment] – Make multiple parcel follow-ups with a single operation.
[Ideal for both PC and Mobile] – Compatible with both your PC and mobile devices.