Portugal CTT Courier Track Trace
Portugal CTT is an urgent transport company which offers Courier, Express and Parcel services. Portugal CTT (Courier, Track and Trace) is headquartered at Portugal, Lisbon. They extend their services to collecting, processing, transporting and distributing documents and merchandise both in national and international countries
In addition, they offer logistics and cargo services. They provide services in Portugal, Spain and more than 220 countries worldwide.
Portugal CTT is internationally recognized by the quality of service it provides by its innovative character. The company was awarded Superbrands, "Marca de Excelencia" 2018, and "Marca de Confianca" 2019.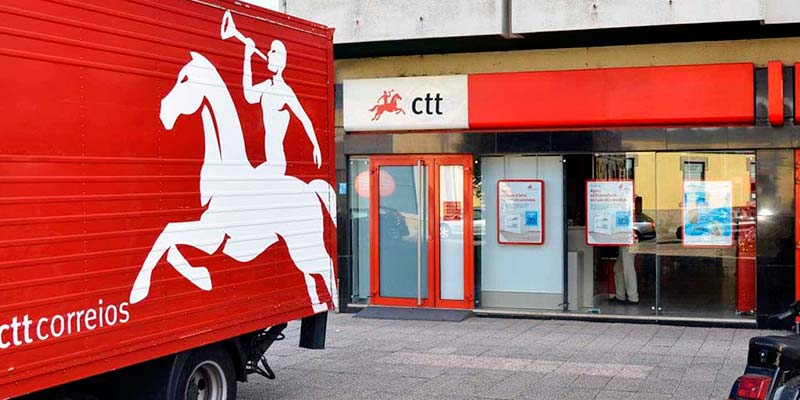 CTT ombudsman
The mission of CTT ombudsman is to guard and advance the legitimate rights and assurances of the clients, just as fortify the dependability connection between the clients and CTT.
Why choose Portugal CTT?
Portugal CTT focuses on understanding the customer's needs and worries with a view to finding fair and adequate solutions for each customer.
Next is to respond to all situations in an efficient and swift manner altogether contributing to enhancing the customers' trust towards the CTT Group.
CTT have their branches throughout the country including Mainland, Azores, and Madeira and also in Spain and Mozambique maintaining a close relationship with customers.
The company was voted among the top 10 most trusted professionals by the Portuguese.
CTT tracking
To track your order click on the Portugal CTT website link https://www.ctt.pt/feapl_2/app/open/objectSearch/objectSearch.jspx?lang=01 Once you reach the page, type your tracking number given by CTT to find the exact location of your package.
FAQ's
Q: What if I can't receive the package?
You can delay the delivery date up to 5 days and set time according to your preference.
Q: Is my recipient informed that they have an order to receive?
A: Yes, the recipient will receive an email / SMS informing him about the delivery to the defined address or its arrival at a CTT Pickup Point.
Q: What to do if my order is not delivered?
A: Deliveries of orders are made at the address indicated by the sender or directly at a CTT Point.
Home delivery - If CTT delivery is not made at the indicated address, a message is left in the mailbox and an SMS is sent to the recipient with information with reasons for delay. After 5 working days, if the order is not picked up at the CTT Store, it will be returned to the sender.

Direct delivery to a CTT Point - If the recipient does not pick up the order within 5 working days, it will be returned to the sender.
Q: What is the address and contact no. of CTT Postal Service?
A: Address:
Rua do Sol ao Rato
104- A 1250-263 LISBOA
Contacts:
Tel. 217991373 and 217991374
Fax 217991377
Schedule
9:00 a.m. to 5:30 p.m.