Couriers Please Tracking
Couriers Please is a parcel delivery company that operates in Australia as a subsidiary of Singapore Post. The Courier was founded in 1983 and has grown to provide international shipping services to over 220 countries.
Order Tracking offers parcel tracking services from over 600 couriers including EMS(ePacket), Yanwen, China Post Group,Austalia Post and others. Easily track your Couriers Please parcels here!
Couriers Please Tracking Number
The tracking number has up to 15 characters (letters and digits), for example, CPWI66000009956.
Couriers Please Delivery
The Courier specializes in both domestic and international items shipping through the following services:
Domestic Priority
This is a shipping service for time-sensitive items across Australia that has below key features:
Overnight Interstate
1-2 day delivery to/from West and East Coasts
Door-to-Door delivery with tracking
Same-Day within a city
Domestic Saver
This is a cost-effective shipping service that is best suits valuables and has the following features:
Free and easy shipping tools
Convenient delivery choices for receiving parcels
Volume discounts for regular consignors
Automatic insurance up to AUD 1000
Economy option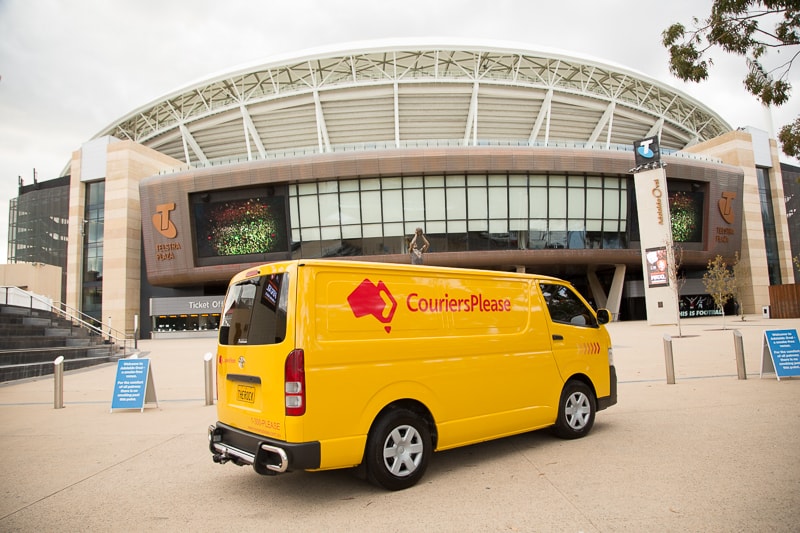 Couriers Please FAQ
Q: Can I return an item to the original sender with Couriers Please?
A: - Yes. You can schedule an item Return with Couriers Please through its online Redelivery Request-portal free of charge.
Q: Can I personally collect a shipment from the courier's facility?
A: - Yes. You can pick up a shipment from the depot by contacting Couriers Please to ensure that your item is at the facility.
Q: What if I am not there to sign for the delivery?
A: - The Courier, with your authorization (through an Authority To Leave), will leave the item in an alternative place within your address.
Q: Can I schedule a time-specific delivery?
A: - No. The Courier does not offer time-specific delivery services.
Q: What if I don't receive my shipment promptly?
A: - The immediate step you should take is to track your shipment through the Courier's website. In case this course of action does not work, contact the company by filling the fields on the online inquiry.
Q: How can I track a Couriers Please parcel?
A: - Use the label number of your parcel on the courier's website to track it.
Q: As a new customer, can I request pickup?
A: - Yes. Couriers Please has an EzySend online tool for item pick up arrangement.
Q: Can you come back for a pickup in case I miss one?
A: - No. The Courier operates under very strict schedules. Coming back would, therefore, inconvenience the next pickup customer. To avoid such instances, you should schedule another pickup by the Courier the next working day.
Q: I have multiple shipments, can I track all at once?
A: - Yes. You can track up to 10 different shipments at once.
Q: Which payment methods does the courier accept?
A: - The Courier accepts bank/check deposit, direct debit, and credit card payments.
Q: When does the courier pick up items?
A: - The Courier makes several (2-3) pickup trips depending on your location of service.
Q: Why do my shipments to a common destination have different charges?
A: - The difference in charges is most likely due to the variation in volume measurements of the shipments. Couriers Please has an online Quick Quote Calculator for shipping charges.
Q: What if I lose my item after issuing the Courier an Authority To Leave?
A: - The company will not be liable for any item loss resulting from the receiver's Authority To Leave.
Q: What would lead to an insurance claim decline?
A: - The decline may be due to:
Insufficient packaging of items
Submission of a claim later than the 14-day notification deadline
A claim value lesser than that of your excess amount
Q: What is the weight limit for an international shipment?
A: - You can ship an item weighing up to 30 kg and 300 kg for the Saver and Priority services, respectively.
Q: What happens if my parcel is undeliverable?
A: - The Courier will abandon the parcel unless the receiver chooses to return it to the original sender at a fee.
Q: What if I need higher insurance coverage for my shipment?
A: - You should inquire for extra shipment insurance from Couriers Please at an additional fee.
Q: Can I address a shipment to a Postal address?
A: - No. Couriers Please does not deliver to Postal addresses or P.O Boxes.
Q: How will I know that my picked up item is in transit?
A: - The Courier will send you an email notification to inform you that the delivery is on course.
Q: What documents should I have for international delivery?
A: - You should have one of the following documents:
Foreign Passport
Australian Photo Drivers License
Government photo ID
Australian Passport
Photo Credit Card