Correos Chile
Correos Chile, also known as Correos de Chile, is a government-owned logistics services across entire Chile. They are quite a critical enterprise, and they deal with the operations like national and international mailing, money transfers, and more importantly, completing the task of Universal Postal Service.
Correos Chile was started in the year 1970 by DFL. Initially, it was started as Special Operations Executive and then turned into a mailing system on 10th December 1981. Currently, Correos de Chile is managed and regulated by the minister of Transport and telecommunication. Correos de Chile also contributes to the growing economy of Chile.
Some of the main features of Correos Chile are:
Shipments can be tracked online in real-time.
Transfers can be managed online instantly.
Shipments can be sent across the globe.
They have different delivery options for the shipments
Queries can be asked on Correos Chile social media (Facebook and Twitter)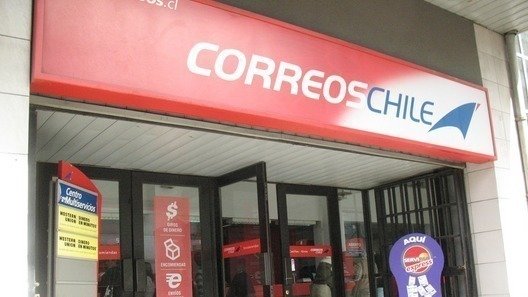 Correos Chile Services
Depending on the type of shipments, here is the list of some vital service provided by Correos de Chile. The following list is for documents and packages:
NATIONAL:
Express Document
Express Document AM
Letter Correos
Certified letter
Express Branch Package
Express Package Domicile
Express AM Package
INTERNATIONAL:
International Certified Letter
International Normal Letter
International Commitment
International Courier Parcel
PPI
Courier International Document
EMS
Casilla Miami
Correos Chile Customer Services
For the support, reach the nearest Correos Chile center or email the request at [email protected]
Call details are- Landline: 600 950 2020 and Cell Phones: 22 956 03 03.
Correos Chile Tracking and Shipment Cost
The time and cost of the shipment depend on many external factors like service type, the weight of the delivery and origin, destination of the parcel, etc. For further details, visit the nearest Correos Chile center or call on their customer service phone lines.
FAQ
Q: Can every center of Correos de Chile provide all the services?
A:— Unfortunately, the answer is No! But most of Correos Chile centers are able to provide all the services.
Q: What are things that are not allowed to be shipped?
Tabaco and Narcotics products
Immoral and taboo things
Live Animals
Explosives, radioactive materials or other harmful substances
Products that are banned for importing from the country of destination
Precious stones and valuable materials like gold, silver, and platinum
Q: How to check that the parcel is delivered successfully?
A:— The status can be checked online via the official website, or you can contact through Correos Chile helpline number, or you can check the status by sending an email at [email protected]
Q: Is there any risk of shipment in free shipping service?
A:— No cost parcel doesn't contain any tracking number or any identification of any kind, and delivery time of these shipments is usually up to 60days. So, the package is not traceable by our systems.
Q: How to calculate custom charges or CIF?
A:—
CIF = FOB + Freight + Insurance
FOB value: The actual value of the shipment and the custom requires additional documents for the proofs.
Freight: Fare calculated for the shipment of the parcel from Chile to the destination.
Insurance: According to WCO rule, 2% of FOB value is charged as an insurance fee.
Custom Duties:
General: 6% of CIF or custom value
FTA (Free Trade Agreement): 0% of the Customs duties or CIF
VAT:
9% of the VAT is charged in every shipment. General Regime: 1.5% of CIF or custom value TLC: 1% of the customs value