China Post EMS Tracking ( Thailand, Korea …)|Track China Post EMS Parcel
The EMS (Express Mail Service) was created in 1998, is a service offered by UPU members in more than 190 countries worldwide. China EMS is an international express service provided by the government of China, and the China EMS is wholly owned by China Postal Express & Logistics Co., Ltd.
The Ordertracking service is workable for the tracking package of China Post Express Mail Service (EMS) shipping to countries worldwide, such as Canada, UK, Malaysia, etc.
China EMS Customer Service Number
Phone: +861011183
China EMS tracking number format/example
China Post Express Post Service(EMS)—e.g CP987654321CN (started with "CT" and ends with "CN")
China Post EMS parcel—e.g EE987654321CN ; EA987654321CN( starts with "E" and ends with "CN)
Track China EMS Package| FAQ
Q: Why there is no delivery status of my China EMS international parcel online?
A: Possible reasons—
The parcels haven't been picked up by China EMS courier company.
The parcels have been picked up by China EMS but the information of shipment hasn't been uploaded to the EMS system.
The courier company may forget to upload information of shipment to the EMS system
(Please note that it takes time between parcels' being picked-up and uploading information. And normally the information can be found in 4 hours after the mail sent.)
Q: Why my China EMS parcel are returned?
A: Possible reasons—
Parcels refused by the recipient; incompleted address; expired receiving time; receivers unavailable, etc.
Q: Why my China EMS packages were retained by Customs Department?
A: Possible reasons—
Prohibited goods; restricted articles for import; Customs retains it for tax payable or for any other reason.
Q: Why is EMS mail returned?
A:The email may not be delivered successfully due to a wrong address, and the recipient is not contacted. If you need it, you can choose to call 11183 and online customer service.
Q: Can EMS mail be reserved for delivery?
A:EMS mail can be reserved for delivery, and the courier will call the customer before delivery.
Q: EMS international mail is sent to China,how can I track the package if there is no mail number?
A:EMS mail does not support the use of customer name, phone number, address and other conditions to check the status of the mail. You can ask for the mail number from the sender or the receiving post office.
Q: Can EMS email address and phone information be modified?
A:The delivery address of the EMS mail and the recipient's contact number cannot be modified. If there are special circumstances, you can ask for help through 11183 telephone, online customer service, and WeChat customer service.
Q: What is "not properly delivered" and why ?
A:Failure to vote is the meaning of unsuccessful delivery. It is possible that the courier will not contact you when delivering. If the address is township, the address will be extended by 1-2 business days. Customers can first find out if there is a text message sent by the courier or contact the courier phone in the logistics details.
Q: What should I do if I got a demaged parcel?
A:Suggestion:
Loss of mail or total damage shall be compensated according to the insured amount, and the postage paid shall be refunded; part of the damage shall be compensated according to the value of the actual loss, but the maximum compensation shall not exceed the insured amount and the postage shall be refunded.

If the mail is lost, damaged or short, the actual loss value shall be compensated according to the Postal Law, the Postal Law Implementation Rules and relevant regulations, but the maximum shall not exceed three times the paid fee (including the original postage).
Q: What's the transport method of EMS mail?
A:EMS international standard express delivery is carried out by air transportation. The domestic standard express delivery is transported by air and land.
Q: My mail has been returned from the customs by sea and by road. Why it takes so long?
A:In general, Asian countries are 1 month, and other countries are 3 months. The land and water route is a return mail for the sea. The shipping time itself is slow, and there will be problems with the schedule of the ship and the customs inspection of the terminal, so it takes longer time.
China EMS International Parcel Tracking Delivery Status
| No. | Status | What it means |
| --- | --- | --- |
| 1 | Collection | Your order has been received by your local EMS post office with an assigned tracking number |
| 2 | Transport to Sorting Facility | All EMS parcel is to be delivered to the processing center for sorting. |
| 3 | Culling | EMS parcel categorize in letters, large envelopes, and parcels. |
| 4 | Sortation | EMS Parcels are classified by destination. |
| 5 | Dispatch to OOE | EMS Parcels are sent to the foreign exchange office for delivery abroad. |
| 6 | In transit | The EMS parcel is on its way to its destination |
| 7 | Arrived at OOE | The EMS parcel is reached and is unloaded. |
| 8 | Marshalling | The EMS parcel is placed into a pallet/mailbag as a shipment, the details and tracking number is listed. |
| 9 | Security screening | The EMS parcel is sent for X-ray and checked if any prohibited goods exist |
| 10 | Outbound Customs | The EMS parcel is being filtered to the prevention of smuggling into the country. |
| 11 | Arrival | The freight arrived at the terminal destination country. |
| 12 | Unload | The EMS parcel is uninstalled and delivered to the Incoming Office of Exchange in the destination country. |
| 13 | Verification | The EMS parcel was opened and sent to verification to avoid should any parcel without being accounted for. |
| 14 | Customs | The EMS parcel is sent to customs for checking. |
| 15 | Release | The EMS parcel get customs clearance to leave and will be returned to the postal service. |
| 16 | Final sortation | The EMS parcel is classified by the delivery route. |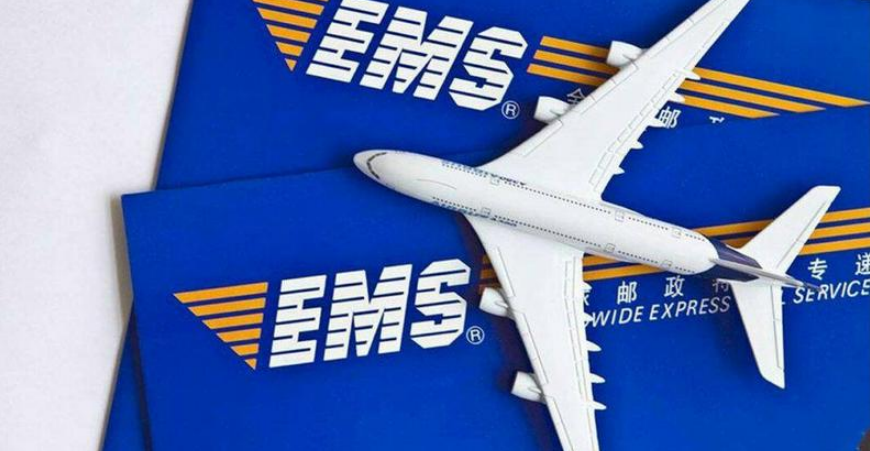 China EMS Tracking
China EMS (Express Mail Service) directly subordinates to China Postal Express & Logistics Co., Ltd. which was established in 1985, is one of the earliest supplier of express mail services in China,is also a leading carriers in the Chinese courier industry , with 20,000 employees,provides domestic and international express services for more than 200 countries around the world.
Ordertracking—Track China EMS Parcels
[Bulk Track and Trace China EMS Parcels at One Click]— Track multiple orders and packages at the same time, check delivery status in one place
[For Different Devices]— Support working on PC and mobile, most systems are workable so that you can check the status at anywhere
[Avoid Missing Packages]— Keep information informed by SMS of each order of yours. Easy to track China EMS parcels at anywhere or at any time
[Suitable for Online Trader]—Make tracking China EMS shipments and orders easier and faster for international buyers and vendors.