Bluedart Tracking
This is a logistics company founded in 1983 and whose Headquarters is in Mumbai, India. The company offers Express Courier services to Southern Asia regions and across India.
Order Tracking offers parcel tracking services from over 600 couriers including EMS(ePacket), Yanwen, China Post Group, India Post and others. Easily track your Bluedart parcels here!


Customer Care Call Number: 1860 233 1234; 022 6260 1234
Email: [email protected]


Bluedart Tracking Number
The tracking number is the Waybill or Reference number that has 11 digits, for example, 79034111122.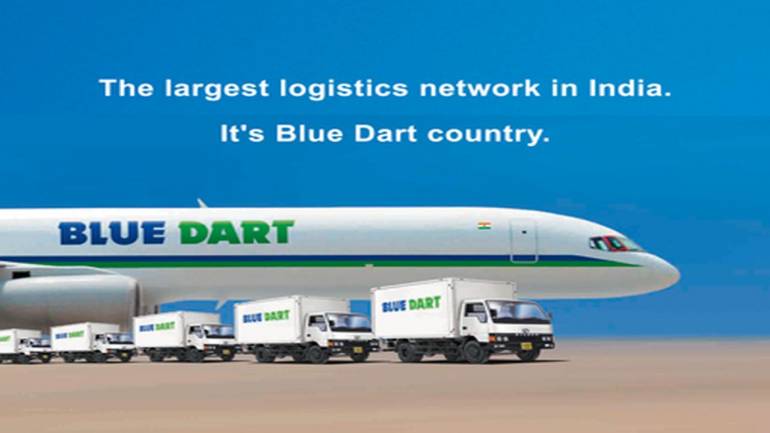 Bluedart Delivery
The Courier offers a wide range of delivery services that include:
Domestic Priority
This is a speedy delivery service for time-critical domestic shipments and has the following key features:
Proof of delivery
Free item pickup
Delivery across all India regions
Regulatory Clearances
Real-time tracking
Dart Apex
This is a day and time-definite delivery service for India shipments. It has a door-to-door delivery service for shipping items weighing a minimum of 10 kg and key features are:
Demand Draft on Delivery (DOD)
Wide market reach
Real-time tracking
Proof of delivery on demand
Freight on delivery
Economical and flexible
Cash on Delivery
Airport to Airport
This is an Air Freight service by the Blue Dart Aviation flights to select regions in India with key features:
Huge shipment capacity
Late night and early morning deliveries
N-cooling period
Dart Plus
This is a delivery service by Dart trucks for time-sensitive shipments that require special handling with the below key features:
Shipment tracking
Easy payment options
Time-Bound delivery
Flexible
Fast
International Services
The Courier offers international shipping solutions to over 220 countries globally through a partnership with the DHL Express Worldwide. The key features of this shipping service are:
Customs Clearance Expertise
Convenient for international documents and shipments
Real-time tracking
Packaging
Cost-effective



Bluedart FAQ

Q: Can I send and receive shipments to/from any region?
A: - Bluedart Courier has a Location Finder tool on its website that guides shippers on regions that it covers.


Q: Can I alter the delivery address of my Bluedart shipment?
A: - Yes. You should contact Customer Care for this course of action.


Q: What do I do in case I miss a delivery?
A: - You should contact Customer Care to schedule a re-delivery.


Q: How do I know the delivery status of my shipping item?
A: - The Courier has an online tracking tool that gives the status of shipments.


Q: How do I trace my shipping item?
A: - Enter the Waybill or Reference number of your shipping item to the tracking section on the Courier's website.


Q: What is the shipping cost of a parcel to regions across India?
A: - You should use the Service Guide or Price Finder to establish the shipping cost. Alternatively, you can contact Customer Care for further instructions.


Q: Can I post a parcel to a postal address via Bluedart?
A: - No. Bluedart does not deliver shipments to P.O Boxes or Postal addresses but to the receiver's address on the item label.


Q: When should I file a claim?
A: - Any claim should be filed in writing within 30 days of handing over the shipment to the Courier.


Q: Is my Bluedart shipment insured?
A: - The courier offers tracking solutions and professional manpower to effectively handle shipments. However, you can still purchase insurance for a shipment at your own cost.


Q: Can I file a claim for a damaged item whose shipping fee is unpaid?
A: - No. The Courier does not allow claims for an item whose delivery fee is pending.


Q: Why is my shipping item unacceptable?
A: - An item may be unacceptable if:
DHL declares that it cannot transport the item legally or safely
The shipper makes no Customs declaration contrary to the applicable Customs regulations
The address is incorrect/improper and the packaging is defective
Classified as prohibited, restricted, hazardous, and dangerous goods by the IATA (International Air Transport Association).



Q: What determines international shipment charges?
A: - The charges by DHL depend on the volumetric or actual weight per shipment. This implies that the higher the weight is the shipment charges.


Q: What is the compensation limit for an item loss?
A: - The courier will be liable for a maximum compensation of $100 of the declared value of an item.


Q: What happens in case of delays in international shipment delivery?
A: - The courier strives to ensure timely shipment delivery through DHL schedules. However, Bluedart will not be responsible for any damage or item loss caused by the delays.


Q: Can I pay for an international shipment upon delivery?
A: - No. Bluedart does not accept payments such as Cash on Delivery for international shipments.


Q: Why must you inspect my international shipment?
A: - DHL reserves the right to inspect a shipment without prior notice to the shipper. This is in a bid to ensure the items meet the safety, Customs, and other regulatory standards.


Bluedart Status
| Status | Description |
| --- | --- |
| Shipment Delivered | The shipment is in the hands of the receiver |
| Shipment Arrived at Hub | The shipping item is at the Courier Hub pending delivery |
| Shipment Out for Delivery | The shipment is out for delivery from the Courier station |
| Network Delay-Will Impact Delivery | The courier is experiencing network delays that will affect the delivery |
| Shipment Picked Up | The shipment picked up for delivery |
| Shipment Further Connected | The consignment is given to another courier for delivery |
| Shipment In Transit | The shipment delivery is on course |
| Shipment Undelivered | Shipment delivery unsuccessful |
| Shipment at the Customs Office | Shipment is at the Customs for clearance |