Bpost Tracking International| Track Bpost International
Track Bpost International Shipments and view delivery detail of Bpost packages can be supported by Ordertracking.
Bpost customer service phone number
02 278 50 44 ( Monday to Friday between 8:00 am and 7:00 pm and Saturday between 8:30 am and 4:30 pm.)
Bpost tracking number format/example
24 digits starting with 3299 or 3232 e.g. 329912345678947852365873
18 digits starting with 3232 Vb. 32321234561032569
13 characters starting with 2 letters (CE, EE, CD, CZ) and ending with two letters Vb. EE987654321BE
27 characters starting with JJBEA Vb. JJBEA1234562012361234566541
For DHL parcels in Belgium distributed by Bpost—
10 and 30 characters, starting with JJD, JVGL or JUN or numbers
Bpost FAQ
Q: What's the transit /delivery time of Bpost?
A: Standard delivery (bpack World & bpack World Light):2-10 working days.
Express delivery (bpack World Express): 1-5 working days.
(it takes extra 1-3 days to islands and inaccessible areas)
The exact time of delivery depends on the country of destination and the international bpost service. (e.g. holidays) may not be included.
Q: What should I do if I got a damaged Bpost package?
A: For package under 10kg, you can get compensation with the same value of the item,
if you have taken 1 EUR to subscribe the insurance, (Amount of Insurance Compensation will be 15 EUR -500 EUR )
For package over 10kg, or the payment term is "payment upon delivery" the insurance is included.
Q: What happens if the receiver is not available when the Bpost package is delivered?
A: A "failed delivery card" will be left by the Belgium-post postman in the recipient's letterbox. On which you can find how and where to get the package. (get directly to post office to get the package or schedule redelivery.)For more exact information, please contact Belgium post (Tel 02 278 50 44 )
Q: What will happen if the Bpost parcel is not with sufficient information for customs clearance?
A: Bpost will inform you within 2 days if your package is not with sufficient information, and the process will not move forward until sufficient information provided, please provide the information as soon as possible, the package will be returned to the sender if Bpost didn't got your response with 30 days.
Bpost Delivery Status and Meaning—
Forwarded—The receiver has requested a change in address or has asked redelivery
Returned to sender—Possible reason for the package being returned to sender:
Receiver refused the delivery
The receiver changed the address, which Bpost doesn't know.
The wrong / incomplete address.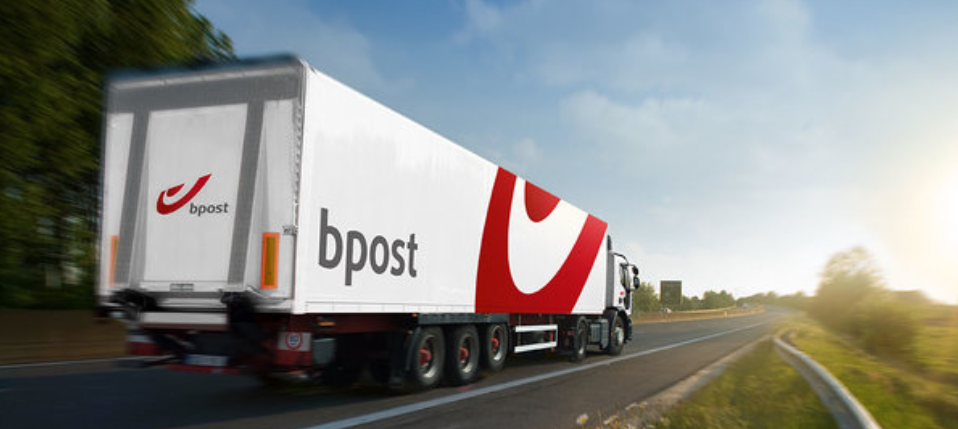 Bpost Tracking
Belgian Post Group was known as De Post (Dutch)is one of the largest companies in Belgium, offers service include—postal, courier, direct marketing, banking, insurance, and electronic services.
Ordertracking—Track Bpost Parcels
[Easy to Bulk Track Bpost Packages]— Support tracking several parcels at the same time on one page.
[Different System is Welcomed]— Both PC and mobile are workable, you can track and trace at any time.
[Automatic SMS Notification]— track Bpost package for you and send the message to you directly with the update.
[Follow up on Every Order]— Convenient for online trader tracking multiple Bpost parcels of global couriers.