BRT Bartolini Tracking | Track Bartolini
BRT Bartolini also is known as Corriere Espresso is an Express Courier company that specializes in shipment delivery and logistics services. Through its fast, efficient, and vast regional coverage, the company meets all the customers' delivery demands.
BRT Bartolini Tracking Number
The tracking number consists of 12 digits, for example, 123456789876.
Track BRT Bartolini Delivery
BRT Bartolini offers delivery services across Italy, Europe, and other worldwide regions through a partnership with FedEx courier. It handles individual, corporate, companies, e-commerce, large distributors, and institution shipments. Here are the types of shipping items the courier transports within Italy.
Pallets
Parcels
Documents
Bulky items
Envelops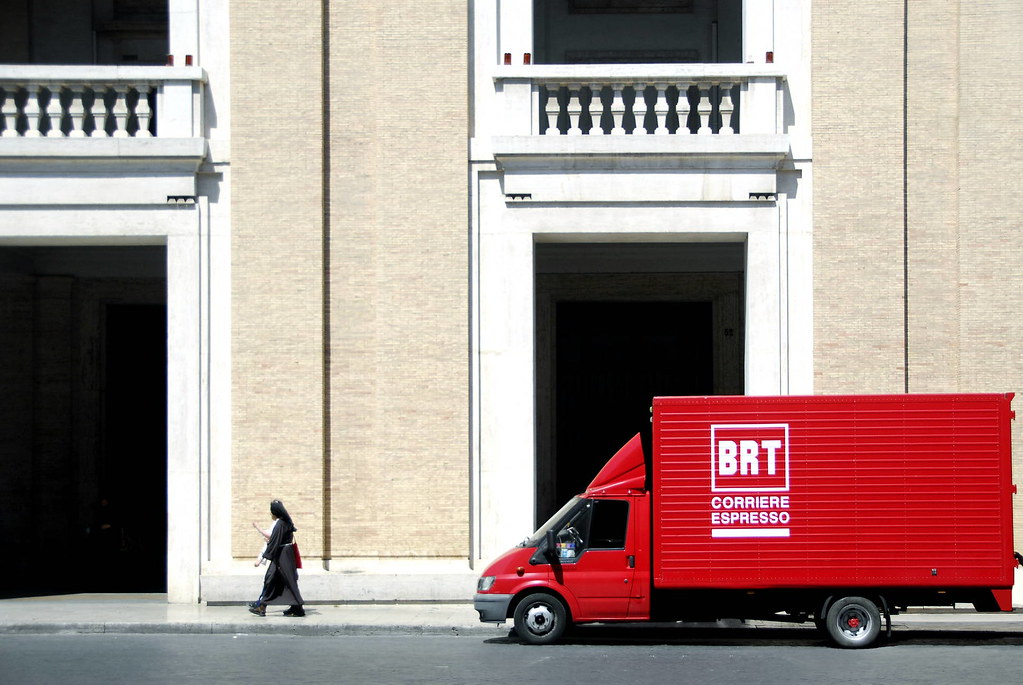 BRT delivery services include:
Express Service
Priority service
The 10:30 service
Heavy Parcel service
Documents and Envelopes service
The Europe Road Service
The International Air Shipment


Express Service
This is a 24 hours delivery service for shipping items within Italy. There is no limit to the number of parcels and shipment weight for this service. There are over 180 BRT branches across Italy which ensures quick and effective deliveries.
Priority service
This service guarantees parcel delivery by 12:00pm the next day after the pickup. It has coverage of over 3,000 regions across Italy which translates to 70% of the country's territory. There is no weight, quantity or dimension limit for shipping items. Deliveries to Sicily, Calabria, and Sardinia arrive two days after pickup by noon.
The 10:30 service
This service makes deliveries by 10:30am the next day after parcel collection to over 1,500 locations in Italy. The maximum weight and volume for the shipping items is 100 kg and 0.5 M3 respectively. Delivery to Sicily, Sardinia, and Calabria takes 24 hours more.
Heavy Parcel service
This is a delivery service for heavy and bulky shipments that require fast and efficient express services. The service is convenient for large companies that require frequent and scheduled deliveries. Here are the service key features:
Parcel insurance
Deliveries to specific addresses
Holds parcels for collection
Documents and Envelopes service
BRT Bartolini offers this service for documents, envelopes, and small parcels across Italy.
The Europe Road service
BRT Bartolini uses key leading global networks to make deliveries to the European states. These networks are:
Euro Express – This is a delivery network that involves the most efficient European Express courier companies to handle single or multiple shipping items. This service covers Portugal, Finland, Germany, Romania, Sweden, Norway, Luxembourg, Denmark, Poland, and the UK among other nations.
DPD Group – This is a global delivery network for single-shipping item delivery.
The International Air Shipment
BRT Bartolini has partnered with FedEx to make international air cargo deliveries to over 220 countries worldwide. Some of the service key features are:
Door-to-door delivery services
Timely delivery (48-96 hours after dispatch)
Maximum 2.5 kg, 68 kg, and 1,000 kg for envelopes, documents, and parcels deliveries respectively
Track BRT Bartolini Delivery | Transit Time
The transit time for a shipping item is based on the destination region and the service in use. BRT Bartolini has a shipping time calculator for the deliveries within Italy. You should enter the details of your shipping item and the destination address.
BRT Bartolini FAQ
Q: Why have I not yet received my parcel at noon as scheduled?
A:— It is most likely that the sender did not indicate the Priority Service. In this case, there may be delays in delivery. The Priority Service guarantees timely delivery across the towns and cities in Italy. Other reasons that may cause the delay are poor weather conditions or incorrect address.
Q: How do I track my parcel?
A:— Enter your 12 digit parcel reference number on the e-tracking portal.
Q: What if my parcel gets damaged or lost during delivery?
A:— The person who pays the delivery cost is entitled to full compensation in case of loss or damage to the shipping item. For the insured items, the compensation is based on the total insurance amount while for the uninsured only the declared value is compensated.
Q: What should I do if my parcel is undelivered?
A:— You have the option to return your parcel or if you need to change the delivery information you should communicate with your BRT Bartolini branch in writing. Alternatively, you can fill in the details on the BRT website.
Q: What if I want to change the delivery address of an item sent to me?
A:— No. It is only the sender of the shipping item who can authorize a change to the delivery address only in writing.
Q: What should I do if I miss a delivery?
A:— If a delivery is unsuccessful, the BRT personnel will leave you an attempted delivery notice. Another attempt will be scheduled for the next working day and if unsuccessful the courier will leave another notice. Additionally, you will receive an email and SMS notification with the delivery details and Customer Support contact. You can make another delivery schedule with BRT Bartolini.
Q: How much will it cost to send a parcel from Calabria to Sicily?
A:— The cost of sending a BRT parcel is based on the dimensions, weight, and the postage address. Log in to the BRT e-portal and fill in the details to get the cost estimate.