Armenia Post Tracking | Track HayPost Parcel
Haypost, CJSC is the government-owned logistics services across entire Armenia,HayPost-Armenia Post represents the Republic of Armenia in the International Postal Service. They are quite an essential establishment in Armenia, dealing with Postal, Corporate, financial, stamps and retail services.


Some Key Features of HayPost are:
Shipments can be tracked online from the HayPost website.
Individual approach to each customer.
Customers can track Armenia Post parcels right at the shopping cart and marketplace.
Armenia Post keep their customers updated regarding their parcels through notifications and SMS.
They provide easy accessibility by allowing customers to send postcards via their mobile phones.
They provides multi-language support, making it approachable for users from different countries.
HayPost-Armenia Post Ensure fast and time reliable services.
HayPost Services | Armenia Post
HayPost provides various kinds of services
POSTAL SERVICES:
Letters and parcels.
Subscriptions.
Mail Boxes
CORPORATE SERVICES:
Business Mail
Direct Mail
Mailboxes
Catalog sales
FINANCIAL SERVICES
State transfers
Money transfers
Payment and collections
STAMPS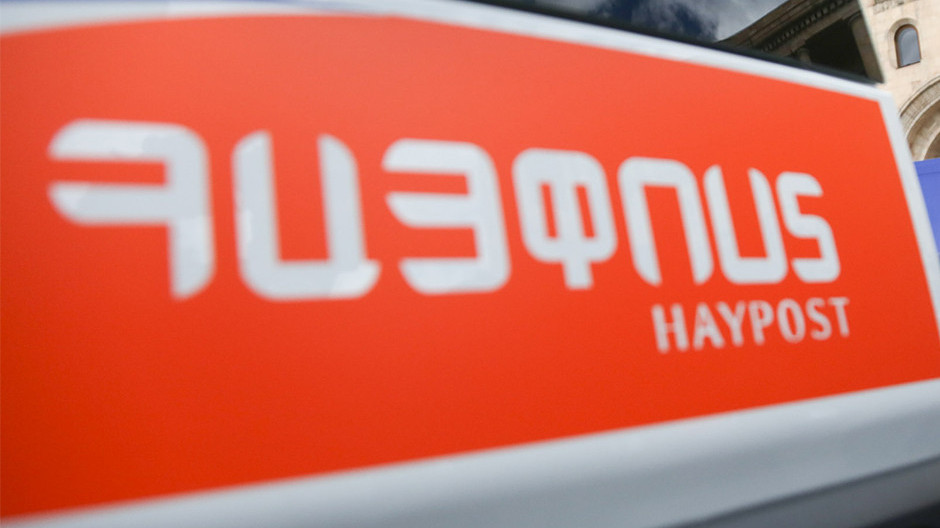 Services categorized within and beyond Armenia Boundaries.
IN ARMENIA
Mail Delivery(ordinary, ordered, evaluated)
Delivery of parcels
Payment services – pensions, utility bills, police and tax payments,
Remittance retail trade - goods sale
IN USA
Shopin America
Direct delivery services from HayPost USA to HayPost in Armenia.
International mail and SAP Payment services.
Soon to be introduced, Money Transfer services.
Armenia Post Tracking and Shipment cost
The time and cost of the shipment depend on many external factors like service type, the weight of the delivery and destination of the parcel, etc. It also provides services like Express Mail Service(EMS). For further details, visit the nearest Armenia-HayPost or call on their customer service phone lines.


FAQ
Q: Which country can I send an item to?
The "HayPost" CJSC sends messages to any country in the world.


Q: How can I find out the cost of sending an item?
To calculate the shipping cost, please use the Haypost Postcode calculator or follow the link:
http://www.haypost.am/hy/postal-calculator


Q: What are things that are not allowed to be shipped?
Live animal, animal products & Vegetable Products.
Animal or Vegetable fats and oils, or their cleavage.
Prepared Foodstuffs.
Mineral Products
Chemical Products.
Plastic and articles thereof, rubbers and articles thereof
Raw hides, skins, and leathers
Woods and articles of Woods.
Explosives, radioactive or harmful substances
Products that are banned for importing from the country of destination
Precious stones and valuable materials like gold, silver, and platinum.


Q: How to track your item?
A:— To follow item please www.haypost.am. site ' Track ' input goods number.


Q: What if I receive damaged items?
A:— When obtaining a damaged item, the customer has the right to request comparisons with the relevant documents.


Q: What if an item is lost or not delivered?
A:— According to the Charter of the International Postal Union, the sending party shall submit the relevant application for loss or delay of the item.


Q: Does HayPost provide insurance of items?
A:— All registered items are provided a rebate according to the rules of the UDC Convention.


Q: What are the allowed sizes and weight of the items?
A:— You can find out the size of the shipping letters in the " Letters and Emails " section of the site.


What Ordertracking Can Do for You
OrderTracking offers parcel tracking services from over 600 couriers including Amazon Logistics, Yanwen, Old Dominion, China Post, Yun express, XPOST, Jet Express, Ghana Post, DHL ECommerce, Wish Post, Swiss Post, 4PX and others. Easily track your HayPost parcels here!
HayPost has formed in 1991 backing the collapse of the Soviet Union. In 1992, It becomes the part of Universal Postal Union, and currently, it is operating across 900 locations including all rural and urban places of Armenia, as well as one overseas office in the USA, to facilitate and meet the increasing demands for shipping services between USA and Armenia.
"HayPost" CJSC began the provision of post banking services in Armenia in year 2010, playing significant role in improving Armenia Post Services. HayPost is consider as the paramount establishment concerning Armenia Post solution.