Amazon Logistics Tracking
Amazon Logistics is a global product delivery service for Amazon. The company contracts independent couriers like the FedEx and UPS that offer delivery services for its products.
By assigning the role to the third-party couriers ensures efficient, quality, and world-class services. Maximum customer satisfaction is also achieved by Amazon shipping standards meant for the couriers. These stipulations include insurance, vehicle sizing, and personnel training among others.


Please feel free to contact support through the app settings in case if you have any questions.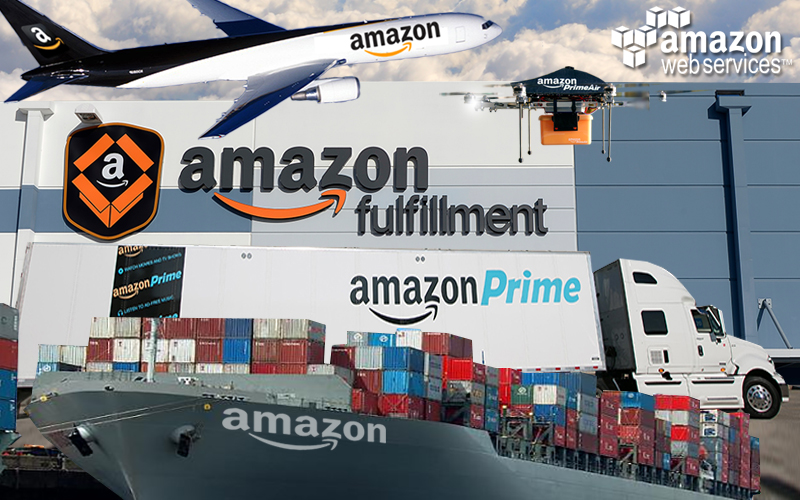 Amazon Logistics Delivery Tracking
Amazon Logistics provides a variety of international delivery services through third-party couriers. However, there are common delivery services offered for Amazon products by these couriers. Below are the common Amazon Logistics services offered by FedEx, UPS, and USPS among others.
Standard (Economy) delivery
Express (Priority) delivery
Expedited (Next Flight) delivery
Standard (Economy) delivery
This a global delivery service offered for the Less-than-Truckload shipping items. Amazon Logistics uses different courier companies for this service. The standard service is ideal for the non-urgent Amazon deliveries. It is cost-effective and has a door-to-door -delivery option. Couriers deliver the items within a period of 5-7 working days. However, transit time may vary depending on the courier.
Express (priority) delivery
This is the most common delivery service across Amazon logistics couriers. It is ideal for time-sensitive Amazon products. Also, it is suitable for delicate products that require special handling thus, making it more efficient than the Standard service. The delivery takes an average of 1-3 days depending on the third-party courier.
Expedited (Next flight) delivery
This is a special delivery service offered by Amazon Logistics through other couriers. The next flight service is tailored to meet your specific delivery needs. However, the service is limited to specific regions like Asia and Europe. The global coverage also varies depending on your courier of choice. The Next flight service guarantees 24 hour-delivery or money back in case of delay. It is convenient and cost-effective to ship sensitive and dangerous goods through this service.


Track Amazon Logistics Delivery | Transit Time
Amazon Logistics has a shipping time calculator. The delivery time estimate is crucial for any shipping item. The parameters used for making delivery estimates are packaging time, business days, and the distance to be covered from the Amazon facilities.


Amazon Logistics Tracking | Tracking Number
To track your Amazon Logistics parcel, enter the tracking link to the 'My Orders' of Amazon e-portal. The tracking number has three letters, followed by digits. Examples of these letters are, TBM, TBC, and TBA that is commonly used for Mexico, US, and Canada shipments. A case in which Amazon is using a courier like FedEx, you should copy the tracking number from Amazon e-portal and paste it on the FedEx tracking website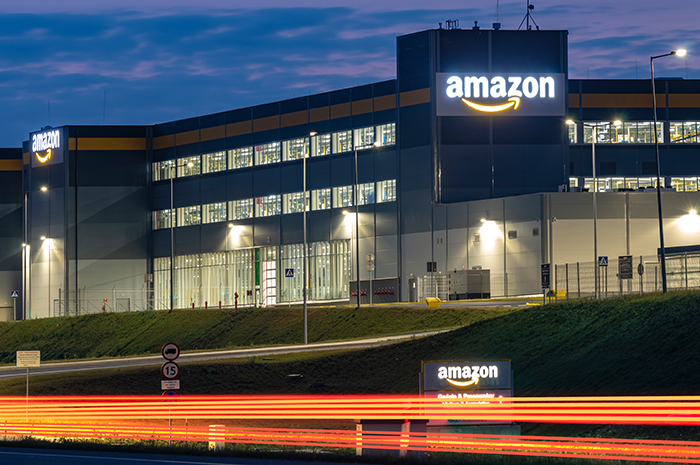 Amazon Logistics FAQ
Q: What happens if I receive a damaged item from Amazon Logistics?
A: - Amazon logistics offers Return option for the Amazon purchase on the following conditions.
That the product qualifies to be returnable
The delivered item is defective or physically damaged
The item delivered does not match the Amazon website description
Some parts of the delivery are missing
If your delivery is damaged, you should personally return the item or schedule for a courier pickup. For more information regarding Returns, visit the Amazon Logistics Returns/Refunds webpage.


Q: What should I do if I experience late package delivery?
A: - Amazon Logistics delivery delays are uncommon. However, an unforeseen delay may be as a result of:
Cumbersome international Customs clearance
Unfavorable weather condition
An incorrect delivery address
Difficulty in identifying the delivery location
If the delay exceeds 36 hours, you should contact Amazon customer Support through the online portal.


Q: What happens if I miss a delivery?
A: - Amazon Logistics considers the probability of failure in a delivery attempt. In case you are not available at the delivery point, we will leave an attempted delivery notice. If there is no alternative safe delivery location, Amazon Logistics will make 3 daily delivery attempts consecutively. Similarly, we will send an e-mail to the provided address on the package informing the recipient of the attempt.


Q: Can I purchase an item from Amazon and pay on delivery?
A: Yes. Amazon allows you to place an item order without prior payment. Upon delivery, the Amazon Logistics personnel will pick the payment from you. However, not all Amazon products are eligible for this mode of payment. Therefore, you should be keen to check for eligibility through a pop-up message reading "Item eligible for payment on delivery" on the order section.


Q: How much does it cost to ship Amazon video game products to Germany?
A: - The Amazon Logistics shipping rates differ depending on the delivery service. Shipping Video games via the priority service translate to $6.99 and $29.99 per item and shipment respectively. Shipping the same product via the expedited service is $3.49 and $6.99 per video game item and shipment respectively. The cost of shipping also depends on the weight and the destination of the shipping item.


A: For customer support, log in to your Amazon account and start a chat with the customer care. Alternatively, call the Support Center on 1-800-222-1811.


Q: Can I cancel an Amazon order on delivery?
A: - No. You can only cancel an order before dispatch. However, you should return the item through the Return section on the Amazon website.


Q: Can I ship multiple orders via Amazon Logistics?
A: Yes. You can ship multiple orders on the condition that:
They are from one account
The shipping is during the same period
The items have one addressee
The specifics of each order are from an Amazon Fulfillment Center


Odertracking – Track Amazon Logistics
OrderTracking offers parcel tracking services from over 600 couriers including Amazon Logistics, Yanwen, Old Dominion, China Post, Yun express, XPOST, Jet Express, Ghana Post, DHL ECommerce, Wish Post, Swiss Post, 4PX and others. Easily track your Amazon parcels here!
[Bulk Track and Trace Amazon Logistics shipment] – Track your multiple Amazon orders through a single tap of the finger.
[Automatic delivery status notification] – Receive frequent SMS updates concerning the status of your Amazon Logistics shipping item.
[Compatible with PC and mobile] – Get real-time information conveniently over your PC or mobile devices.
[Convenient e-commerce Tracking] – Ensure that your products reach the customers by minimizing loss cases.