Alpha Fast Tracking | Track Alpha Fast Parcels
Alpha fast is a parcel delivery company that has its headquarters in Bangkok, Thailand. It was founded in the year 2015 and operates in 4 different districts of Thailand. This includes Bangkok, Nontha Buri, Pathum Thani, and Bangkok. Apart from parcel delivery, the company also provides tracking, logistics, and insurance services for couriers.
Alpha fast has partnered with the Thailand Post to ensure that it can make international deliveries. This means that international posts can be made to all countries covered by the Thailand Post.
Customer support Telephone: 02 290 2800
Alpha Fast Customer Care Working Hours
(Monday- Friday) 08:30hrs- 17:00hrs
(Saturdays) 08:30hrs – 12:00hrs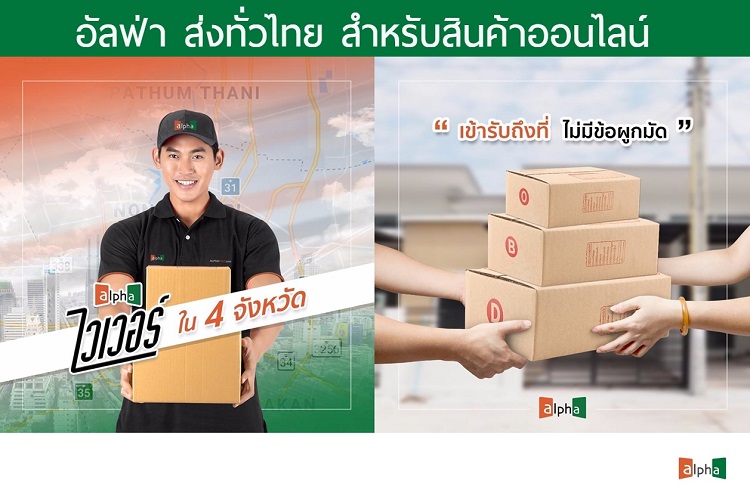 Alpha Fast shipment/Delivery
The Alpha fast offers both domestic and international parcel deliveries (through Thailand Post for international deliveries). The following are the Domestic Services.
1. The Cash on Delivery Service
This parcel delivery service allows the Company to receive payment of goods delivered from your client/customer. It is a convenient way for those operating within Thailand. This is because cash, credit, and debit card payment are accepted on delivery.
2. The Doorstep pickup service
This delivery method allows you to request for parcel collection from your doorstep. This is made possible by the Alpha Sender application that allows you to choose a specific time for the collection and delivery.
The international parcel delivery services include:
The Express Mail Service (EMS)
The Registered Mail
The Express Mail Service
This is a delivery service offered for international parcels. It has a tracking feature and is faster compared to the Registered Mail. This service offers insurance for any damage or loss experienced during the transit of your parcel.
The Registered Mail
The Alpha fast company offers this international parcel service through the Thailand Post. This delivery service is far much cheaper than EMS. However, it takes a longer time to deliver a shipment.
Generally, Alpha fast offers free returns on goods not delivered on time. Also, you will not make any payment in case of any unsuccessful delivery. Before you make an international post with Alpha fast, ensure you have observed the following.
That the weight of the package is within the maximum required
That you clearly label the package (your details and that of the addressee)
That the parcel to be shipped is in line with the allowed items (not prohibited)
Alpha Fast /FAQS
Q: Do you offer international parcel delivery?
A:— Yes. We offer international deliveries through the Thailand Post. For comprehensive information about this, please visit our Alfa fast website.
Q: Do you have a tracking system for parcels?
A:— Yes. We have a tracking system for domestic deliveries. For the international post, you can seek a third-party's tracking system. In such a case, use the Ordertracking services for real-time updates on your shipment. You can also use it for your domestic delivery services.
Q: How long does it take to deliver an international package?
A:— The time taken to make any delivery will depend on the method you have chosen. The EMS service guarantees you fast delivery. However, as for the Registered mail service, your item will take longer to be delivered.
Q: Do you offer insurance for delivery items?
A:— Yes. We offer free insurance for the parcels delivered through the EMS service. However, the cover goes up to the limit of a parcel worth 2,000 BAHT.