Serpost Tracking | Track Serpost Parcel
With Serpost Tracking you can easily track your parcel any time in any corner of the world.


Track Serpost Contact Information
Most of the information is displayed on our official page. For information that is not available on our website you can contact us on the given contact numbers.
Telphone: 511-5000; 511-5110
Email: [email protected]


Serpost Typical Tracking Number
A typical Serpost tracking number consists of two letters in the beginning, nine digits and then 2 letters at the end i.e. RR803887140PE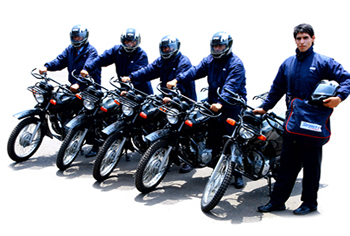 Serpost Shipment FAQs
Q: What are the operating hours of Serpost?
A:— Our operating hours on the working days (Monday to Friday) are from 9:00am to 6:00pm.


Q: Does Serpost deliver international parcels?
A:— Yes, Serpost delivers your local as well as international parcels.


Q: What are the reasons behind the delay of Serpost shipments?
A:— Sometimes shipments are delayed due to traffic issues or bad weather conditions. The shipment will be delivered few hours or a day later than the transit time.


Q: Is it possible to change the delivery address?
A:— No. Unfortunately, you cannot change it once your parcel has been shipped.


Serpost S.A Postal Service
SERPOST S.A is the gov department which responsible for postal services in all its forms with scope of action at national and international territory.
Order Tracking offers parcels tracking services from over 600 couriers including EMS(ePacket), Yanwen, Yun Express, Flyt, China Post Group, Lasership, USPS, RL Courier, Old Dominion and others. Easily track your Serpost S.A parcels here!