AIR21 Tracking | Track AIR21 Parcel
AIR21 is a domestic logistic company in Philippines. It provides an easy solution to track your parcels.


Customer Service Hotline
Metro Manila: +63.2.854.2100
Cebu: +63.32.340.9996
Pampanga: +63.45.963.6024
Subic: +63.47.252.3631
Tarlac: +63.45.309.0208
Email: [email protected]
AIR21 Tracking Number
A typical AIR21 tracking number looks like; 181402088287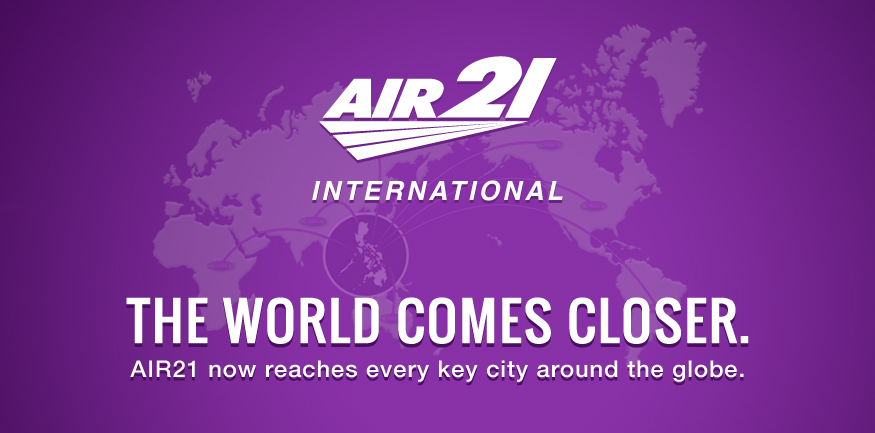 AIR21 FAQs
Q: What does the status 'shipment has been manifested' mean?
A:— It means that your order is already in our database and is ready to be delivered at your doorstep.


Q: Can anyone else receive the shipment on consignee's behalf?
A:— Yes, someone may receive the shipment on consignee's behalf. Our courier will deliver it after confirming from the consignee.


Q: Why does AIR21 delay shipments sometimes?
A:— We normally try our best to deliver the parcels on time. However, sometimes you may experience a delay in our delivery services. It can be due to the bad weather or any traffic issue.


Q: What should be the maximum weight of the package?
A:— For AIR21 Hebigat boxes, the maximum weight of the package should be 25 kg.


What Ordertracking can help
OrderTracking offers parcel tracking services from over 600 couriers including Amazon Logistics, Yanwen, Old Dominion, China Post, Yun express, XPOST, Jet Express, Ghana Post, DHL ECommerce, Wish Post, Swiss Post, 4PX and others. Easily track your Air21 Express parcels here!