Problems of Cross border logistics
For foreign trade companies and factories, as long as there is demand for import and export, they will have to deal with problems in international logistics. International logistics plays a transit role in the process of cross-border trade. It is every seller's wish that a product package can be delivered to customers smoothly and quickly.
However, for cross-border e-commerce companies, logistics query is a big problem. It is difficult to track mutiple cross-border logistics information, especially during the outbreak of orders.
The following problems arise in international logistics tracking
The couriers did not update the logistics information timely.
This is the most common reason why cross-border logistics is not queried.Due to the long transit time and many intermediate links of cross-border logistics, many couriers do not update the data timely, so the query fails.

Parcel is still in operation center, no transshipment
This is normal if it happens within 2-3 days of shipment. But if it takes more than five days or a week, then e-commerce companies should consider a new couriers.The long delays were caused either by the lost of the goods or by the weakness of the courier in this line.

E-commerce companies have too many logistics orders, or carriers have too many steps to track the goods
This phenomenon is widespread. Especially in peak period of online shopping, goods are sent all over the world, and multiple batches of parcels need to query the delivery letter and input the number one by one, which is a large and difficult workload.

Cross-border logistics parcles tracking
It enables you to grasp the dynamics of each package transportation, sorting, transit, delivery time and so on as soon as possible, thus reducing the economic losses caused by logistics problems.This will greatly reduce your costs and improve the customer experience. Ordertracking is a free bulk track and trace tool, support major global carriers. Let us solve the problem for you.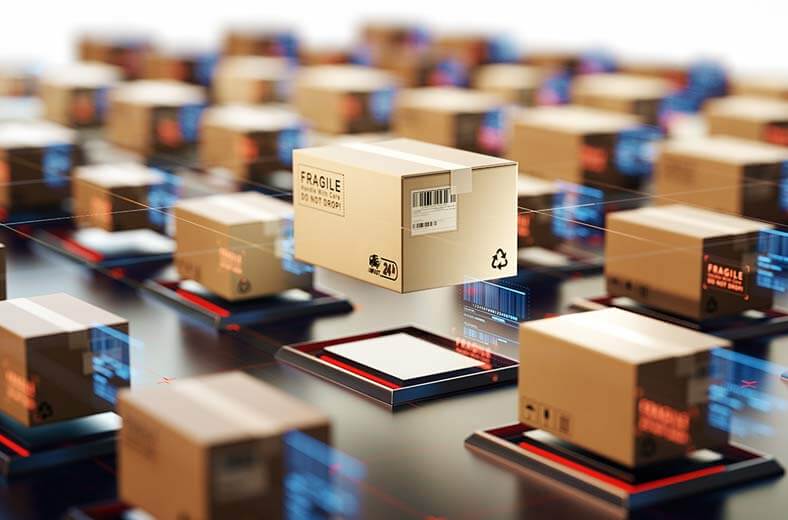 Reference
INTERNATIONAL LOGISTICS AND DISTRIBUTION
Why Cross Border Ecommerce is the Future of Ecommerce
AliExpress | Alibaba leading logistics provider
Ordertracking
[Track Multiple Orders and Packages]—Efficiently tracking global packages in batches is supported.
[Applied to Both Devices]—Developed for use on mobile and PC, convenient for tracking your packet at anywhere
[Timely Auto-notification]— By sending a message with updated couriers status to the users
[An Ideal Global Parcel Tracking Tool]—Suitable for merchants and customers who have a large number of online orders.